Brain Food: What to Eat to Protect Your Memory
Your brain is your nervous system's all-important command center. Make sure you supply the control center of your body with the brain food and nourishment it requires in order to stay mentally sharp!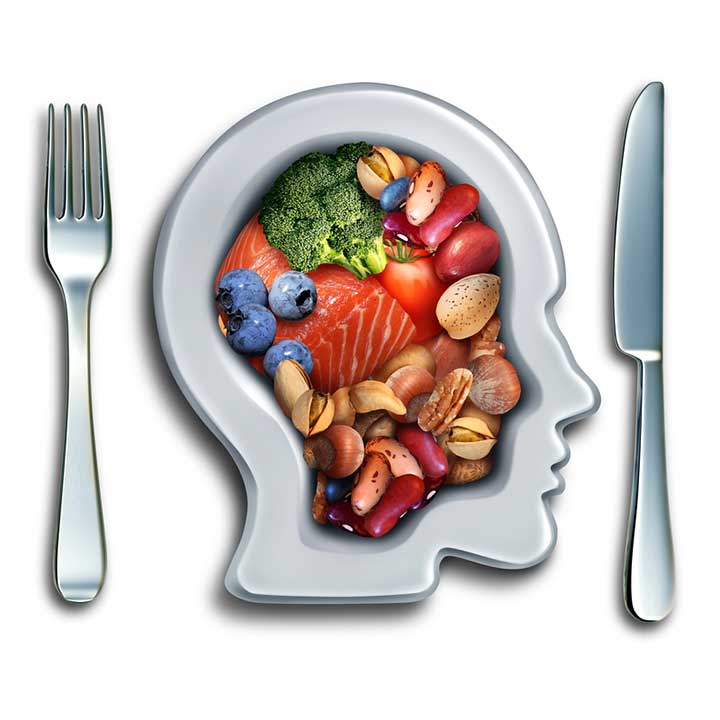 © Skypixel | Dreamstime.com
When it comes to memory power and concentration, selecting the right "brain food" is essential, and certain foods have been shown to do a good job of protecting memory and cognition. The foods you should avoid are equally as important as the ones you should consume. Although diet is not the only factor that affects your brain's prowess, it is an important one. Let's examine some of the smartest foods for your noggin, but first, here are three types you should avoid.
1. Toss Trans Fats
Foods high in trans-fats have the same effect on your LDL ("bad" cholesterol). These include any foods made with hydrogenated or partially hydrogenated oils. To make the artificial oils, an industrial process adds hydrogen to liquid vegetable oil, making them more solid. Since 2012, the U.S. Food and Drug Administration (FDA) has warned that partially hydrogenated oils (trans-fats) are not "Generally Recognized as Safe" (GRAS) in our food. Always read ingredient labels and check for these ingredients. Common examples include store-bought pastries and fried foods.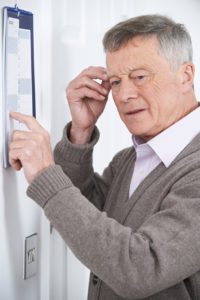 Keep your mind sharp! Discover how to recognize dementia symptoms and slow memory loss.
Claim your FREE copy, right now of our definitive guide on memory loss, dementia, and Alzheimer's disease.
2. Skip Saturated Fats
Saturated fats are most often found in animal sources (meat and dairy). Their bonds are usually solid at room temperature, with the exception of some saturated fats, like coconut oil and whole milk, which remain liquids at room temperature. Animal products that are high in saturated fat, such as steak and lard are known to raise blood levels of LDL cholesterol. Research shows that consuming foods high in saturated fat is linked to lower performance on thinking and memory tests.
What is relevant to note about bad cholesterol is that when LDL cholesterol builds up, it damages arteries which is bad for your heart, as well as your brain—links to Alzheimer's provide evidence of this, creating an interesting association between "bad fats," raised LDL levels and the functioning of the brain.
3. Relinquish Refined Sugar
It's a no brainer that our Western diet—a diet high in refined sugar intake is linked to impaired memory, among many other health problems! It's a notable issue for adults as well as children. A high consumption of refined carbohydrates, especially simple sugars, have been clearly associated with lower cognitive functioning in children. With respect to elderly people, the risk of mild cognitive impairment or dementia is increased in individuals who get most of their energy from carbohydrates, as opposed to protein and healthy fat. In fact, Alzheimer's is being referred to as "type 3 diabetes." To protect the health of your brain, avoid foods made with added sugar.
Go-To Brain Food: Understanding Unsaturated Fats
Is the right fat where it's at when it comes to brain food? Good fats may have the opposite effect of bad fats on your heart and brain, and as a result, they may help to protect and preserve your memory. These fats have been linked to lower rates of dementia and mild cognitive impairment. Unsaturated fats are considered healthier fats. They include monounsaturated and polyunsaturated fats.
These fats typically come from plant sources such as olives, nuts and seeds. Their bonds are usually liquid at room temperature. Examples of monounsaturated fat include olive oil and avocados. Examples of polyunsaturated fat (nuts and seeds, and their oils) include safflower seeds, sesame seeds and sunflower seeds. These foods support brain growth and development. Although they're considered brain food, most nuts and seeds should be consumed in moderation because they are high in calories and omega-6 fatty acids (it's best to have a good omega-3 to omega-6 fat ratio).
Ode to Omega-3s
Omega-3 fatty acids (omega-3 fats) are a type of polyunsaturated fat. They are known to reduce blood pressure, raise HDL (good) cholesterol and reduce the risk of some neurological disorders. They are also associated with better memory. Omega-3 fatty acids are found in cold-water fish and seafood. Examples include oily fish, such as mackerel, trout, herring and salmon. Plant-based omega-3 sources, including walnuts, flaxseed and chia seeds, make great brain food.
Fuel with Fruits, Vegetables, and Spices
You can influence cognitive function and improve the health of your blood vessels with the help of nutrient-dense, antioxidant-rich vegetables and fruits. Doing so may reduce the risk of stroke, which can lead to impaired memory and cognition.
The following smart choices provide us with energy needed to focus and learn, and help to protect against brain diseases. Alpha lipoic acid (ALA) is an antioxidant that has been shown to improve memory deficits and reduce cognitive decay in some studies. It is found in vegetables such as spinach, broccoli and potatoes. Also recognized as an antioxidant, vitamin E has been linked to memory and cognitive performance, and can be found in green leafy vegetables such as kale, spinach, and Swiss chard. It has antioxidant properties and has been shown to support memory. Researchers believe it might help to explain the low prevalence of Alzheimer's disease in India, where it is highly consumed.
For related reading, please visit these posts: