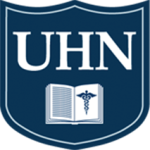 University Health News (UHN)
, published by Belvoir Media Group, is a leading source of health news, advice, and information emanating from some of America's most respected medical schools, hospitals, and health centers. Faculty doctors, health writers and medical editors deliver cutting-edge health and wellness information for University Health News readers. Expert sources include such Belvoir Media Group partners as Duke University School of Medicine, Icahn School of Medicine at Mount Sinai Hospital, Massachusetts General Hospital, Tufts University School of Nutrition Science and Policy, UCLA School of Medicine, and Weill Cornell Medicine. Belvoir's partners also include Cleveland Clinic and Harvard Medical School.
University Health News Content Partners
Our expert content sources include the following medical universities, among others:
University Health News covers diet and nutrition trends, heart health, cancer research, memory studies, the latest on osteoarthritis and rheumatoid arthritis, digestive ailments, energy and fatigue — and more. Our Daily page offers a steady stream of free articles from our medical writers. University Health News is supported by paid subscriptions to health newsletters and special health reports, published in conjunction with our multiple institutional health partners.
University Health News offers upbeat, easy-to-read take-aways that can enhance your life. But UHN is also deeply rooted in the idea that personal wellness in the 21st century requires an informed patient communicating with a caring physician. No content on this site, regardless of date, should ever be used as a substitute for direct medical advice from your doctor or other qualified clinician.
University Health News information often springs from large-scale studies conducted around the world that are carefully selected and reviewed by physicians. The aim is to help our readers learn what they can do, what they should know, and what questions they should ask when it comes time to dealing with health problems or achieving or retaining peak wellness.
Belvoir Media Group is recognized and respected as a leading provider of reader-focused, content-driven periodicals, books, and digital media. Belvoir serves a wide spectrum of active and involved readers, offering a dynamic commitment to institutional partners seeking key outreach to engaged, intelligent, health-conscious individuals around the globe.
Besides University Health News, Belvoir publishes and produces other titles and websites, among them The Whole Dog Journal, Practical Sailor, MaryJanesFarm, Dogster, and Catster.