Amazing Algae: Spirulina Benefits For Your Brain and Much More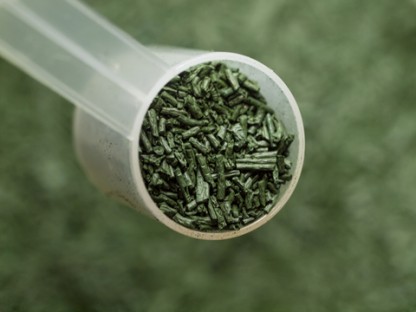 The Aztecs and Mayans began eating spirulina as early as 1450. Now, almost 600 years later, it is used as an essential food for NASA astronauts. This algae's enduring popularity is due to its tremendous nutritional value. Nearly 70% of its dry weight consists of complete protein, and the remainder consists largely of essential fatty acids.[1] It is high in vitamins, minerals, and antioxidants, and contains significant quantities of the following basic nutrients:
Proteins: all biologically active amino acids
Minerals: calcium, iron, magnesium, phosphorus, potassium, selenium, zinc
Vitamins: thiamine (B1), riboflavin (B2), niacin (B3), pantothenic acid (B5), pyridoxine (B6), C, E, K, folate, choline
Good fats: linoleic Acid (LA), alpha-linolenic acid (ALA), gamma-linolenic acid (GLA), eicosapentaenoic acid (EPA), and docosahexaenoic acid (DHA)[2]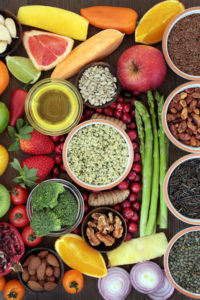 Spirulina benefits include brain function and memory
In addition to its nutritional benefits, spirulina protects the brain from free-radical damage by increasing the activity of two enzymes: catalase and glutathione peroxidase.[5] In contrast to simple antioxidants, which can only neutralize single free radicals before becoming inactive, these enzymes can continue neutralizing free radicals for as long as they are provided with the proper vitamins and minerals. This makes these enzymes much more powerful than individual antioxidants. When they are functioning properly, they make the brain more resistant to aging.
Spirulina benefits also include protection from Alzheimer's disease by reducing levels of amyloid-beta proteins throughout the brain.[4] People with Alzheimer's disease have abnormally high concentrations of this protein, which accumulates into plaques and leads to severe memory loss and other problems.[3] Animal subjects that eat spirulina are known to score higher on tests of memory and brain function.[4]
The algae has also been shown to reduce stroke-related brain damage.[6] The mechanism for this is complicated, but the anti-inflammatory effects of spirulina essentially allow for more blood to reach the brain cells of stroke victims, reducing cell death.
Spirulina reduces symptoms of rhinitis and asthma
Spirulina also suppresses the creation of Th2 cells[8], a part of the immune system that can contribute to inflammation.[7] In the case of rhinitis, asthma, or allergies, inflammation can be an unnecessary overreaction to pollen or other irritants. By decreasing the inflammatory response and relaxing the airways, spirulina can provide some relief. Furthermore, animal studies indicate that spirulina relaxes arteries and reduces the risk of atherosclerosis.[9] And, spirulina has been shown to lower LDL cholesterol and triglyceride levels.

Spirulina recipes
Spirulina is available as a powder that be mixed with water or added to a smoothie, trail mix, or any recipe. To receive the benefits listed above, use 1 tablespoon. You can also buy it in energy bars and seasoned sunflower seeds. Spirulina is also available in capsule form, which is just as effective as eating it as a food. Try this amazing superfood, and let us know what you think.
Share your experiences
We want to know how you incorporate spirulina into your diet. Have you added it to recipes? Have you tried eating other types of algae or probiotics? Leave a comment below to share your thoughts with other NHAI readers.
Originally published in 2014 and updated.