Gabapentin's Off-Label Uses Include Pain Relief
Exactly how gabapentin works is not fully understood, but it remains an effective anticonvulsant and analgesic drug, with prescription numbers on the rise.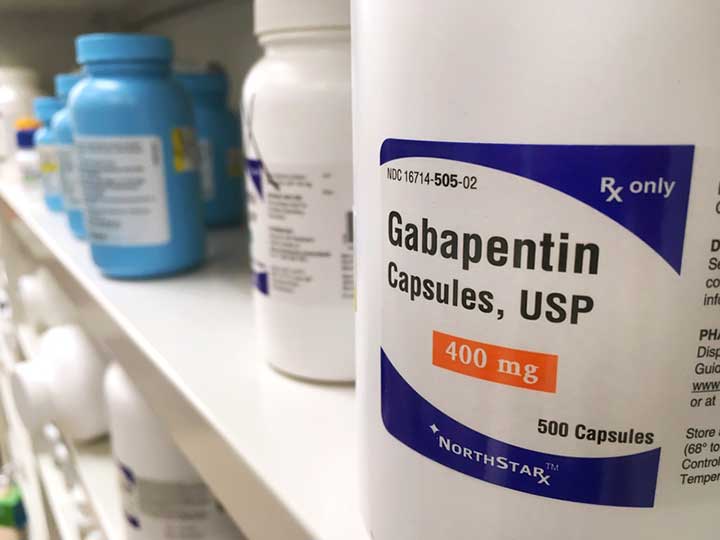 © Pureradiancephoto | Dreamstime.com
Gabapentin was originally approved by the Food and Drug Administration (FDA) in 1993 to be used with other anti-seizure medications to control partial seizures in adults. It is classified as an anticonvulsant drug, although it appears to have analgesic properties as well. Gabapentin originally was sold under the brand name Neurontin and manufactured by Pfizer.
In 2000, the FDA's approval was extended to include children. In 2002, gabapentin was approved for postherpetic neuralgia (PHN, pain associated with shingles, after the rash has disappeared). In 2004, gabapentin became available as a generic drug.
No one seems to fully understand exactly how gabapentin works within our bodies, although it is deemed effective. "Gabapentin treats seizures by decreasing abnormal excitement in the brain. Gabapentin relieves the pain of PHN by changing the way the body senses pain. It is not known exactly how gabapentin works to treat restless legs syndrome," says the U.S. National Library of Medicine.
Its use is on the rise, as physicians find it increasingly difficult to prescribe opiods and gabapentin relieves different types of pain.  "Gabapentin is a non-narcotic drug. . . . Doctors have been prescribing it for a growing number of other conditions, as a way to offer pain relief without opioids," says drugfree.org.
"Unfortunately, we now need to worry about it because people are abusing it," Dr. James Patrick Murphy, a pain and addiction specialist in Kentucky, told the Louisville (Ky.) Courier-Journal. "Alone, it's not something that will stop your breathing or your heart," he said. "But if you take it along with a drug like heroin or fentanyl, together it might be enough to make you stop breathing and put you over the edge." (See "Gabapentin Abuse" section below.)
Gabapentin's off-label uses—meaning prescribing gabapentin for a problem not on the FDA approval list for this medication—that physicians are finding include:
Alcohol withdrawal
Cocaine withdrawal
Hyperhidrosis
Mood disorders
Pain syndromes
The Agency for Healthcare Research and Quality estimates that one in five prescriptions are for off-label uses of drugs.
Forms of Gabapentin
Gabapentin is sold generically and under brand names like Neurontin, Gralise, Horizant, SmartRx Gaba-V Kit, and Neuraptine. Not all forms of gabapentin are pharmacologically the same and therefore these brands cannot be used interchangeably.
"Neurontin (gabapentin) and generic forms of gabapentin have the same ingredients as Gralise and Horizant (an extended-release dose) but are dosed differently. Make sure you know which form you're taking since they are used for different purposes," advises Iodine.com. Many providers will taper their patients off gabapentin, gradually reducing the dose over the period of a week or more. Gabapentin is available in capsule, tablet, and liquid forms at doses ranging from 100 mg to 800 mg.
The U.S. Library of Medicine advises patients who use antacids to wait at least two hours before taking gabapentin. In addition, always tell your provider about other medications, vitamins, supplements, and herbal products you are taking.  If you take hydrocodone, morphine, naproxen, or other medications that may make you feel dizzy or drowsy, your physician may need to adjust dosages. Avoid drinking alcohol, if you are taking gabapentin.
Gabapentin Side Effects
According to Healthline.com, Gabapentin can cause a life-threatening reaction with eosinophilia and systemic symptoms (DRESS) syndrome. Call your doctor right away if you have a rash, a fever, and swollen lymph nodes.
It can also cause severe allergic reactions, with symptoms like difficulty breathing, throat or tongue swelling, hives, or a rash. "Don't take this drug again if you have ever had an allergic reaction to it before. Taking it a second time after any allergic reaction to it could be fatal (cause death)," states Healthline.com.
Possible side effects include:
Ataxia
Difficulty speaking
Double vision
Drowsiness
Dry mouth
Edema
Fever
Hostility
Insomnia
Jerky movements
Lack of coordination
Memory loss
Nausea
Swelling of limbs
Tremors
Unsteadiness
Unusual eye movements
Vomiting
Worsening of symptoms
What You Should Do
If you think gabapentin may help you, discuss this drug with your physician. Realize that off-label use is no guarantee for success, but that decision is for your doctor to make. Be aware that gabapentin is not a harmless drug, and its side effects can be worrisome. Allergic reactions with any drug are emergencies. Be sure you always discuss other drugs—whether prescription or over-the-counter—with your provider. Even simple antacids, herbs, or vitamin/mineral supplements should be disclosed to your provider. Gabapentin does not have any known "take with food" cautions.
GABAPENTIN ABUSE
Questions surround the legal use of gabapentin, with as many as 22 percent of prescriptions found in the hands of people who were not prescribed the drug.
"With decreasing availability of commonly abused prescription opioids, it has been suggested that nonmedical users of prescription opioids are substituting other licit and illicit drugs for abuse," says a 2015 article published in the American Journal of Psychiatry. The article stated this trend includes gabapentin.
The American Addiction Centers says, gabapentin, although not an opioid, is "known to produce withdrawal symptoms and psychoactive effects. This medication essentially functions as a mild tranquilizer, producing a euphoric high in some users that's similar to the high produced by cannabis. It also typically creates feelings of calm and increased sociability. Its street names include morontin and gabbies, and it is most commonly used by polydrug users who mix it with other substances in order to increase the effects of the gabapentin or other intoxicant."
Alone, gabapentin is not highly addictive, however, its use in extremely high doses can result in withdrawal symptoms, including sweating, anxiety, muscular pain, insomnia, and goosebumps. A 2016 study published in Addiction, stated that up to 65 percent of gabapentin prescriptions are abused.
Many states now have laws requiring, at minimum, monitoring gabapentin prescriptions and use. A few have made gabapentin a controlled substance, although it is not a Federal controlled substance. In Kentucky, according to Healthline.com, gabapentin is showing up in one out of every three overdose-related deaths.