A Natural Treatment for Fibromyalgia and Rheumatoid Arthritis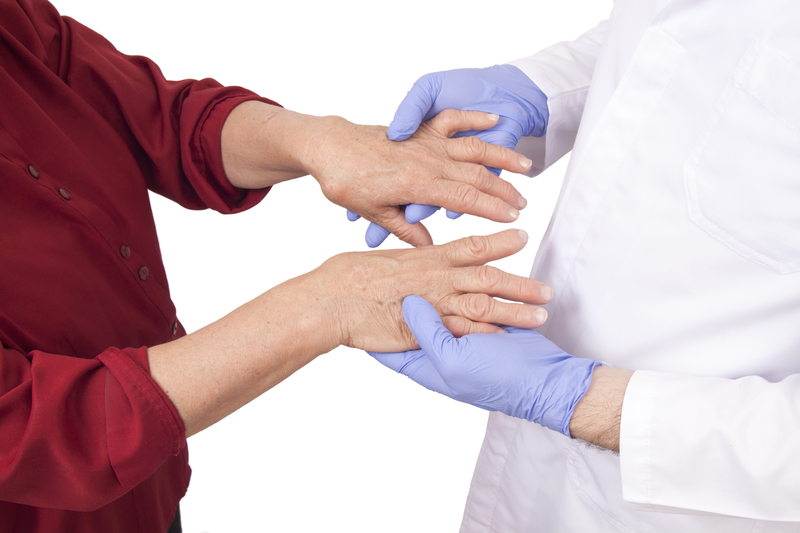 Those who suffer with inflamed nerve cells in neurological disorders such as fibromyalgia, rheumatoid arthritis, MS, and neuropathy know the burning, the numbness, and the pain that comes with these conditions. Fortunately, exciting research is showing that the symptoms associated with many neurological disorders can be greatly reduced with therapeutic levels of a special form of a simple vitamin, Vitamin B12. Multiple sclerosis, rheumatoid arthritis, and fibromyalgia all involve deterioration or inflammation of nervous tissue.[1,2,3] Fortunately, there is a variant of vitamin B12 that can regenerate nerves and brain cells, to repair damage and reduce symptoms. Treatment for fibromyalgia and other neurological disorders can include high doses of methylcobalamin (or methyl B12) which can enhance the thickness of axons, improve current through neuron cells, and increase the range of nerve tissue.[4] It also increases the production of certain proteins in the cells that insulate neurons, which leads to a significant restoration after 3 to 6 months.[5,6]
Multiple Sclerosis
MS occurs when the body destroys the myelin insulation that surrounds the axons of many neuron cells. Over time, this causes scarring to build around the nerve and to develop into lesions, which impair nerve communication, cause pain, and affect vision and hearing.
Research indicates that patients with progressive MS who receive 60 mg per day of methylcobalamin for 6 months experience stronger neuron signaling in the visual and auditory parts of the brain.[7,8] This is the result of the regeneration of myelin, which allows chemical signals to travel faster and more efficiently through brain cells.
Treatment For Fibromyalgia And Rheumatoid Arthritis
Methylcobalamin has been shown to reduce chronic pain in fibromyalgia and rheumatoid arthritis. Although the causes of both conditions are uncertain, the restoration of neuron cells is known to improve their symptoms. In one study, patients with fibromyalgia who received 1.5 mg per day of the vitamin experience significantly less pain.[9] This is potentially the result of the repair of small nerve fibers close to the skin.[3] Similarly, nerve regeneration is shown to relieve pain in rheumatoid arthritis, likely due to the stronger nerve fibers being more resistant to irritation from inflamed joints.[7]
Neurological Conditions That Can Benefit From Methylcobalamin Treatment
Additional studies are showing some of the same symptom relief benefits of methylcobalamin in the following neurological condition:
Neuropathy
Impaired visual function
Bell's palsy
Glutamate toxicity
Sleep wake rhythm disorders [10]
How To Use Methylcobalamin As Treatment For Fibromyalgia, MS, And Rheumatoid Arthritis
Anyone with the listed neurological conditions can benefit from methylcobalamin. Even people who acquire B12 in their diets and from supplements are likely to be deficient in methylcobalamin. Vitamin supplements and enriched foods contain vitamin B12 in the form of cyanocobalamin, which is not nearly as biologically active.[10] In comparison, methylcobalamin is used more efficiently and is retained in the body at levels 66% higher than cyanocobalamin.[11] Most importantly, methylcobalamin is the only neurologically active form of B12.[9]
When choosing a supplement, look for either methylcobalamin or methyl B12. Studies have found that oral, intravenous, and intramuscular administration provide the same results.[11]
Treatment for fibromyalgia and rheumatoid arthritis, studies noted clinical benefits using between 1.5 and 6 mg per day.[11] Capsules typically contain between 1 and 5 mg and must be taken at least twice per day to deliver benefits for fibromyalgia and rheumatoid arthritis. Some methyl B12 supplements are designed to be taken sublingually, that is dissolved under the tongue. These can have the added benefit of absorbing directly into the bloodstream.
For multiple sclerosis, studies suggest 60 mg per day. Up to 12 capsules per day may be necessary.
These are all considered to be very high doses and cannot be acquired from normal B12 supplements of cyanocobalamin. As a water-soluble vitamin, methylcobalamin is excreted in urine and cannot accumulate in the body beyond what is naturally stored in the liver, creating little chance that high doses will cause negative side effects.[12]
If you have tried using methyl B12 for a neurological condition, share your experience in the comments section below.
Originally published  in 2014, this post has been updated.