SIBO Diet: What to Eat If You Have Small Intestinal Bacterial Overgrowth
Its very name tells us it's unpleasant: small intestinal bacterial overgrowth. A SIBO diet, though, can ease symptoms (bloating, cramps, diarrhea...).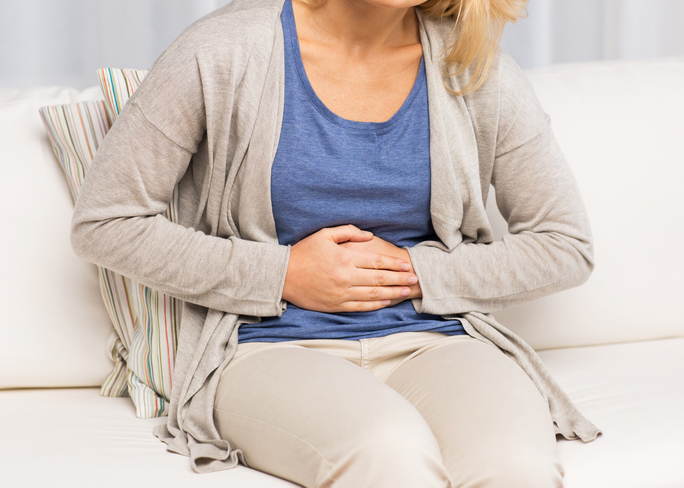 © Syda Productions | Dreamstime
Bloating, flatulence, cramps, diarrhea, and fullness? You may have SIBO, an overgrowth of bacteria in your upper intestines. If so, some counterintuitive changes in your diet can help. Let's explore the SIBO diet.
The health-conscious among us will be aware of this simple fact: The health of your body depends on the health of your cells. You will also be aware that your lifestyle and diet can significantly impact the health of your cells.
But did you know that around half of the total number of cells in your body are bacteria? Yes, half! A fact confirmed by 2016 research. So it goes without saying that the health of your body—and in particular your gut—depends on the balance of these bacteria. The term used to describe the bacteria in the body is microbiome.
What Is Gut Bacteria?
The bacterial populations in the gastrointestinal tract (gut) affect not only the health of your gut, but also the health of every system, organ, and cell in your body. The gut microbiome contains tens of trillions of microorganisms; these come from more than 1,000 different species. And each of us has our own unique microbiome.
Crudely put, some bacteria are "good" and others are "bad." Many factors influence the microbiome, from stress to sugar through to antibiotics and probiotics. According to experts at Duke Health, "The bacteria in our bellies may be controlling which foods we crave…. The food we eat is feeding (or starving) our gut microbiome, which could directly affect our cravings, our resilience against infection, and our risk for a host of other illnesses."
What Is SIBO—and What Are the Symptoms of SIBO?
According to the U.S. National Library of Medicine, SIBO, or small intestine bacterial overgrowth (previously known as dysbiosis), is a "condition in which very large numbers of bacteria grow in the small intestine."
The small intestine is composed of the stomach, duodenum, jejunum, and proximal ileum. This area of the gut was once believed to be sterile (free from bacteria).
SIBO symptoms mimic many other bowel conditions, and may include some or all of the following:
Bloating and abdominal fullness
Abdominal pain and cramps
Diarrhea (usually watery)
Flatulence
Fatty stool (pale and floats)
Unexplained weight loss
SIBO COMPLICATIONS
With small intestinal bacterial overgrowth (SIBO), absorption of vitamins and minerals can be a problem. And if left untreated for long periods, vitamin and mineral deficiencies may develop and lead to such conditions as the following:
Joint and muscle pain
Generalized fatigue and feeling unwell
Excess bleeding due to vitamin deficiency
Liver disease
Osteomalacia (softening of bones) or osteoporosis (fragile bones)
Neuropathy (tingling, numbness, or pain in the extremities)
Treating SIBO
The mainstay of medical treatment for SIBO is treating underlying conditions (such as Crohn's or diverticulitis), antibiotics, dietary change, and prebiotic supplementation. Rarely, SIBO sufferers require hospital admission and IV fluids.
A small study in 2014 set out to "determine the rate of SIBO using either the antibiotic rifaximin or herbals in a tertiary care referral gastroenterology practice." The study concluded that a formulated herbal therapy was "as effective as triple antibiotic therapy for SIBO rescue therapy for rifaximin non-responders." However, more research is needed.
SIBO Diet Considerations
Dietary change is recommended to most people with SIBO. A fascinating article in the journal Gut and Liver in 2017 explains that these troublesome bacteria thrive on certain carbohydrates such as lactose, fructose, and the group called FODMAPS (fermentable oligo-, di-, monosaccharides, and polyols).
When you ingest these foods, they are fermented by the bacteria, producing gas (just like home-brew beer), resulting in flatulence, abdominal bloating, and pain. Gut Liver reported that "restriction of these dietary components may improve these symptoms. Moreover, some preliminary data suggest that manipulation of the diet may alter gut microbiota." They also recommend taking a probiotic supplement (one that contains "good" bacteria).
The aim of dietary change is to reduce the intake of foods the bacteria thrive on. The big problem is that it isn't obvious or intuitive as to what these foods are; many of them are usually considered healthy. Plus, because each of us has our own unique microbiome, foods that give most sufferers unbearable symptoms may be just fine for you. Your primary care physician or gastroenterologist may be able to give you some information on dietary change or he may recommend that you see a dietician or nutritionist.
There is a lack of consensus as to what is the best diet for SIBO, but most recommend reducing carbohydrates, excepting insoluble fiber. Examples of formalized diets include: the Low Fodmap Diet (LFD), the Specific Carbohydrate Diet (SCD), the Gut and Psychology Syndrome Diet (Gaps Diet), and the Cedars-Sinai Diet. Discuss with your doctor before starting any of these diets and don't follow them if you do not have SIBO.
FODMAP Diet
The FODMAP diet is the best researched of all of these diets and is widely accepted by the medical profession. It was developed by researchers at Monash University in Australia.
Experts at the prestigious King's College Hospital in London recommend three stages to the Low FODMAP diet:
Stage 1 Restriction: Avoid High FODMAP foods for four to eight weeks.
Stage 2 Reintroduction: If symptoms have improved, reintroduce foods slowly and track symptoms.
Stage 3 Personalization: Create a personalized diet to avoid trigger foods.
SIBO Diet: Foods to Avoid
The National Institutes of Health recommends that you keep a food diary and track symptoms. They give these examples of High FODMAP foods and products you may reduce or avoid:
Fruits such as apples, apricots, blackberries, cherries, mango, nectarines, pears, plums, and watermelon, or juice containing any of these fruits
Canned fruit in natural fruit juice, or large quantities of fruit juice or dried fruit
Vegetables such as artichokes, asparagus, beans, cabbage, cauliflower, garlic and garlic salts, lentils, mushrooms, onions, and sugar snap or snow peas
Dairy products such as milk, milk products, soft cheeses, yogurt, custard, and ice cream
Wheat and rye products
Honey and foods with high-fructose corn syrup
Products, including candy and gum, with sweeteners ending in "–ol," such as sorbitol, mannitol, xylitol, and maltitol.
Foods That Are Safe with SIBO
There are two types of fiber in food, soluble and insoluble—and we need both.
Soluble fiber draws fluid into your digestive tract and slows digestion, allowing the gut time to absorb vitamins and minerals from food.
Insoluble fiber, on the other hand, does not draw fluid into the gut and passes through quickly, bulking out your stools and making them easier to pass. SIBO bacteria don't thrive on insoluble fiber.
The FODMAP experts at Monash University recommend that you eat:
THERE'S AN APP FOR THAT
SIBO and SIBO diets all sound rather daunting and confusing, we know, but the good news is that there are several phone apps that can help you identify potential trigger foods; some also help you track symptoms.
Examples include:
SIBO app from SIBO Center at the National College for Natural Medicine in Portland(free)
Monash University FODMAP app (the cost is $7.99 but funding goes toward ongoing research)
Vegetables (5-6 servings/day): Try carrots, zucchini, green beans, squash, pumpkin, lettuce, cucumber, and sweet potato.
Bread, cereals, rice, and pasta (4-6 servings/day): Try gluten-free or spelt bread, white or brown rice, and gluten-free pasta.
Fruit (at least 2 servings/day): Try oranges, banana, kiwi, berries, grapes, pineapple, or rhubarb.
Meat, fish, poultry (2-3 servings/day): Try chicken, turkey, fish, eggs, nuts, and seeds.
Milk, yoghurt, cheese (2.5-4 servings/day): Try milk, lactose-free milk (if you are lactose- intolerant), and ricotta or cottage cheese.
Fats and oils (limited): Limit oils, margarine, biscuits, cakes, pies, and alcohol.
---
This article was originally published in 2017. It is regularly updated.