UHN Blog: Emergency! Coping with a Broken Ankle Overseas
UHN's Editor-in-Chief recounts the surreal story of an emergency situation in a foreign land. Along the way, he describes what to expect when that international trip is interrupted by a serious injury, a hospital stay, a battery of transoceanic doctor consults, and a precarious trip home.
Traveling to Turkey immediately following that nation's July 2016 coup attempt might not have been right up there on our vacation bucket list. But I was tapped to walk a family member down the aisle for her marriage to a wonderful Turkish gentleman. And it just so happened the bride is an active-duty U.S. service member with multiple tours to Iraq and Afghanistan under her belt. A trip to Izmir on Turkey's Aegean coast would be an honor and the very least I could do.
Accordingly, my wife, Sarah, and I planned the trip for many weeks, and while the headlines of a Turkey in crisis placed us on high alert, the idea of supporting our bride and her fiancé took precedence.
What we didn't count on was a vehicle-pedestrian accident on the morning of the wedding that put my wife in two separate hospitals with a compound ankle fracture. Getting right to the punch line, I made it to the wedding and walked the bride down the aisle. But it was a nail-biter while Sarah was introduced up-close and personal to the Turkish healthcare system.
Bottom line: The kindness of strangers, the professionalism of Turkish healthcare workers, and the skills of orthopedic surgeon Dr. Salih Müjde saw us through this perfect storm.
Rewind That Tape
Sarah was with the bride and the groom's family at a beauty salon on the morning of the wedding. She was tasked to return to our apartment for a few items. While she was walking back, she stepped off a curb between two parked cars and was clipped in the ankle by a motorist. The impact broke the malleolar extensions at the bottom of the tibia and fibula that cradle and support the leg bones on top of the central ankle bone, or talus. (See accompanying radiographs.)
Sarah's tibia and fibula were displaced, opening up a serious bleeding flesh wound (you don't want to see those photos!) on the inside of her left ankle.
The driver stopped and numerous passersby came to her aid—many speaking English. They dialed Izmir's urgent care center and offered to contact Sarah's friends and family. I was having lunch with my sons a couple blocks away, and when we got the call we ran to the scene. Sarah was on a gurney in the back of an ambulance with a stabilizing cardboard splint on her leg. I hopped in the front seat, and Sarah gave her to-do list to my son, Andrew. We bolted off to begin our odyssey.
Upon arriving at Izmir's Alsancak Hospital, she was wheeled into the ER, where we met a calm, efficient physician named Atilla. He ordered imaging, which necessitated wheeling Sarah out of the ER and across a city square to enter another building. First order of business was to charge my Mastercard a total of 494 Turkish lire (about $180 USD) and we were soon peering at the extent of the broken-ankle damage on Atilla's desktop computer monitor.
"I need to reduce the joint," Atilla told me in perfect English. So we pushed Sarah into an adjoining room and braced for Atilla to reset her fracture. We both closed our eyes and held on tight but resetting the joint actually gave her some pain relief. Atilla checked the blood flow in her foot, and she could wiggle her toes. We started knocking wood.
It was at that moment that we decided I needed to try to make it to the wedding when another lucky break materialized. The father of the driver of the car that struck Sarah arrived, offering translation help. "Soli" became a godsend as Atilla scheduled an operating room to close Sarah's ankle wound. After that we could take a breath and plan next steps.
After the Wedding…
With the bride now officially wed, I raced back to the hospital and found Sarah and her broken ankle out of post-op. We started dialing doctor friends back in the States, whose recommendations neatly divided into two camps:
The general practitioners and infectious disease doctors immediately stressed the infection risk associated with an open fracture.
The orthopedic surgeons stressed the importance of somehow stabilizing the joint with an external fixator to prepare the patient for a flight back to the States to have the work done. Sarah needed the necessary plates, screws, and pins to rebuild her ankle—a tough prospect for a runner, triathlete, and salsa dancer.
We learned we had a 12- to 18-hour "infection window" to have this reconstructive surgery—including an operative wound cleansing using an antibiotic serum. That window was rapidly closing. Getting back to the States would involve checking through Istanbul, an upgrade to business or first class to give Sarah room to elevate her leg—all with that infection clock ticking.
Enter Sirkan, a hospital administrator who helped us by working the insurance maze (we were covered 100 percent for the urgent care, and 80 percent for hospitalization). Sirkan suggested we get Sarah admitted to the private Tinaztepe Hospital in the Izmir suburb of Buca. He also managed to reach Dr. Müjde, who agreed to reconstruct Sarah's broken ankle first thing the next morning.
At 3 a.m. we placed our faith in this wonderful team of complete strangers—careening in an ambulance across the deserted streets or Izmir for a destination we could scarcely imagine.
A Medical Gem
I somehow knew things would turn out alright upon entering the triage room at Tinaztepe Hospital. Everything was spit-shined, bright, and spanking new. The staff worked quietly and quickly to make Sarah comfortable, and the hospital's director of international relations, Funda Semiz, greeted us warmly despite the early hour.
Funda found us a spacious hospital room with two beds, ordered us food, rounded up the necessary releases and disclosures (in English), and had the nursing staff tuck Sarah in for the night.
At 6 a.m., the sun rose, accompanied by a call to prayers from the mosque down the street. We met Sarah's anesthesiologist (who chose a spinal block, fortunately) and Dr. Müjde, who reported he had repaired numerous fractures similar to Sarah's.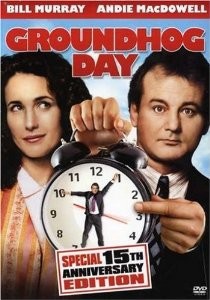 She was soon wheeled away, starting a four-day hospital stay that seemed to us a little like the movie Groundhog Day—time seemed to stand still. But the hospital staff was doing a great job managing Sarah's pain, infusing her with antibiotics, and changing her dressing. I worked the phones to upgrade our airline seats to business class—with great electrically activated footrests to keep Sarah's ankle elevated. (The free wine also kept her elevated, but that's another story.)
In the Aftermath
The proof in the pudding was our follow-up with Dr. Justin Greisberg at Columbia Presbyterian Hospital back in New York.
Dr. Greisberg was impressed with the quality of the hardware in Sarah's ankle and the skill with which it was installed. I was delighted when Dr. Greisberg put Sarah's fiberglass Turkish ankle cast in the trash (our only downside) and fitted her for a new neoprene and plastic boot.
He scheduled a CAT scan to check for soft tissue injuries and cleared her to start using one of those nifty ankle scooters. Sarah—being Sarah—chose the all-terrain sport model. It won't be long before she's back in her beloved garden in Battery Park City—with more stories to tell.
OUR BLOG LOG
Besides authoring informative, straightforward, easy-to-understand posts on a variety of medical issues, conditions, and treatments, our consumer health experts use a personal touch to help inform you via our series of UHN blogs.
---
Originally posted in August 2016 and updated.