How to Get the Most Turmeric Supplement Benefits (Part 1)
Although it is generally safe and well tolerated, turmeric can be difficult to absorb if not in the right form.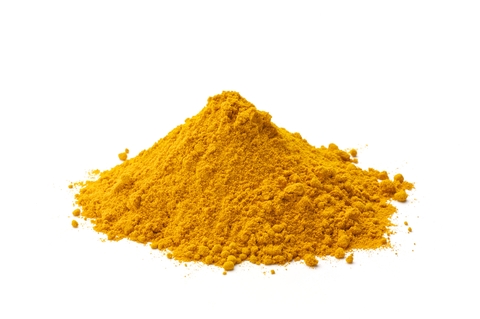 © Mateno | Dreamstime.com
Turmeric, the spice that gives curry and other dishes their distinct yellow coloration, has recently been gaining in popularity due to the emerging research pointing to its many amazing health benefits. In Part 1 of this series, we share with you the various turmeric supplement benefits, ranging from preserving memory to fighting cancer. In Part 2, Turmeric Side Effects and Usage Challenges, learn more about how to get the most out of this supplement. Although it is generally safe and well tolerated, it can be difficult to absorb if not in the right form.
What Is Turmeric and Why Is It So Good for You?
Turmeric (Curcuma longa) is a plant in the ginger family. The roots are often made into a powder that is used as a spice in Indian cooking. It gives dishes like curries their distinctive, bright yellow coloring. 
The medicinal qualities of turmeric come from a compound called curcumin. Curcumin interacts with various compounds in the body, including enzymes, receptors on cells, and signaling molecules, and has a wide range of effects in the body. It is well-known for its anti-inflammatory qualities, but it also has antioxidant, antibacterial, and antiviral properties.[1]
Turmeric Supplement Benefits
Extensive laboratory, animal, and human studies have investigated the effects of turmeric on several diseases and conditions, especially those linked to inflammation. Research suggests that turmeric may be a promising therapy for conditions such as:
Depression [5]
Neurodegenerative diseases like Parkinson's and Alzheimer's disease [5]
High cholesterol and triglycerides [6]
Dementia and cognitive impairment [10,11]
Osteoarthritis [12]
Gingivitis [13]
Diabetes [14,15]
Metabolic syndrome [6]
HPV virus [7,8]
And many more.
Getting the Most Out of Turmeric Supplementation
Spicing up your dishes with a little more turmeric isn't a bad idea. Eating more of this healthy spice is certainly a healthy, and delicious, option. Plus, turmeric has an excellent safety profile; turmeric side effects are rare and mild.
But as scientists learn more about the health benefits of turmeric, they are also realizing that the straight, powdered form of turmeric is not the most effective. In fact, curcumin is not absorbed or used well by the body, and so to get maximum turmeric supplement benefits, some additional factors need to be taken into consideration. Keep reading to learn more about Turmeric Side Effects and Usage Challenges in Part 2.
Share Your Experience
Do you cook with turmeric? Do you take it as a supplement? Do you find it benefits your health? Share your experience with this incredibly healthy spice in the comments section below.
---
[1] Biomed Res Int. 2014;2014:186864.
[2] Target Oncol. 2014 Dec;9(4):295-310.
[3] Anticancer Res. 2015 Feb;35(2):645-51.
[4] Molecules. 2015 Feb 5;20(2):2728-69./a>
[5] Molecules. 2014 Dec 12;19(12):20864-79.
[6] Complement Ther Med. 2014 Oct;22(5):851-7.
[7] Exp Ther Med. 2015 Apr;9(4):1470-1476.
[8] Ecancermedicalscience. 2015 Apr 23;9:525.
[9] World J Gastroenterol. 2014 Jul 28;20(28):9384-91.
[10] ScientificWorldJournal. 2014 Jan 22;2014:174282.
[11] J Psychopharmacol. 2014 Oct 2. pii: 0269881114552744.
[12] Inflammopharmacology. 2013 Apr;21(2):129-36.
[13] J Clin Diagn Res. 2014 Dec;8(12):ZC08-10.
[14] Eur J Pharmacol. 2015 Jun 5;756:30-37.
[15] Indian J Clin Biochem. 2015 Apr;30(2):180-6.
---
Originally published in 2015 and updated.