What Skin Tags Are—and How to Get Rid of Them
Skin tags occur in approximately 46 percent of the population and the incidence increases with age.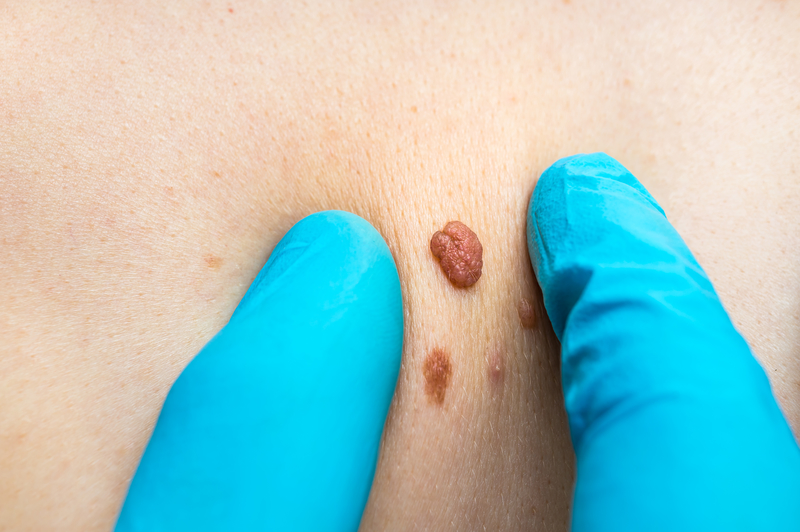 © Andrianocz | Dreamstime
A skin tag is a small, benign, elongated, skin-colored growth that is common in people older than age 60. The condition is also known as an acrochordon. It is made up of a core of fibers and ducts, nerve cells, fat cells, and a covering. Some have a stalk.
A tag sticks out of or looks like it is hanging from the skin, usually near the neck, armpits, trunk, breasts, or other areas of the body where the skin folds. Some may be darker than the skin color.
Skin tags occur in approximately 46 percent of the population and the incidence increases with age. The number goes up to 59 percent by the age of 70.
Skin tags are present in both men and women, although they are associated with pregnancy in some women. Skin tags are also more common in patients with type 2 diabetes and in people who are obese. Two studies have found that people who have multiple tags were more likely to have insulin resistance (a condition in which cells fail to respond to insulin and are unable to use sugar efficiently).
Skin Tags Are Linked to Metabolic Syndrome
They appear to have an association with metabolic syndrome (a group of risk factors associated with diabetes and stroke that include a large waistline, high triglycerides, low HDL cholesterol, high blood pressure, and high fasting blood sugar). There is some evidence that susceptibility may be genetic.
Skin tags do not grow (they are usually just a fraction of an inch in diameter), they do not hurt, and they are not a form of skin cancer. The only potential problems are 1) they are not attractive and 2) they can become irritated if clothes or jewelry rub against them. They also may develop because of skin rubbing against skin, and are more common in those who are overweight or have diabetes. Unusually large tags may burst and bleed under pressure.
Easy to Diagnose and Treat
A skin tag is easily diagnosed and treated. It can be removed during an office visit by excision (cutting it out), cryotherapy (freezing it), cauterization (burning it off with an electrical current), or ligation (interrupting the blood supply). Removing larger tags may require a local anesthetic. A skin tag on the eyelid may have to be removed by an ophthalmologist.
The National Institutes of Health do not recommend that a person attempt to remove a skin tag without medical assistance because of the risk of bleeding and infection. Over-the-counter products are available, but not recommended by any national health organization in the U.S.
Tags do not normally come back at the same site, but new growths can develop elsewhere on the body. There is no evidence that removing a skin tag causes more to develop. Some tags just fall off, but in most cases, they don't.
You cannot prevent skin tags—they just happen. But unless they regularly become irritated, unsightly, or change in color, size, composition, or sensitivity, there is no reason to treat or report them.