Natural Health Advisory Has a New Home:
Welcome to University Health News!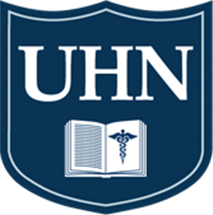 As you look for the best medical treatments and advice for yourself and your family, a natural solution may be your best option. More and more experts point to integrative medicine, which combines the best of conventional medicine with the best of drug-free, natural medicine.

By accessing the time-tested guidance of Natural Health Advisory with the health expertise of University Health News—expertise culled from the nation's top medical institutions—you'll be privy to a wealth of intelligence to keep you feeling your best.
Armed with the right information, you can find doctor-recommended, scientifically backed natural health options that not only work, but that solve the underlying causes of various conditions in the first place.
University Health News is a leading repository of medical information emanating from some of America's most respected universities, hospitals, and health centers. Our scope of coverage includes cancer research, memory studies, the latest on osteoarthritis and rheumatoid arthritis, digestive ailments, heart conditions, nutrition and exercise, energy and fatigue, and more. It amounts to a vast storehouse of health solutions and actionable wellness information that readers have come to rely on.
And now, along with University Health News's upbeat, easy-to-read takeaways that can enhance your life, you'll find every article originally published on the Natural Health Advisory site.
We encourage you to sign up at University Health News to receive our free daily emails, download any of our free guides, and search thousands of articles at our site. There's no cost to register, so give us a try—we think you'll like what you see!