Do You Know About These Manuka Honey Uses?
Preventing infection, speeding healing, and killing E. coli are just a few of the many manuka honey uses.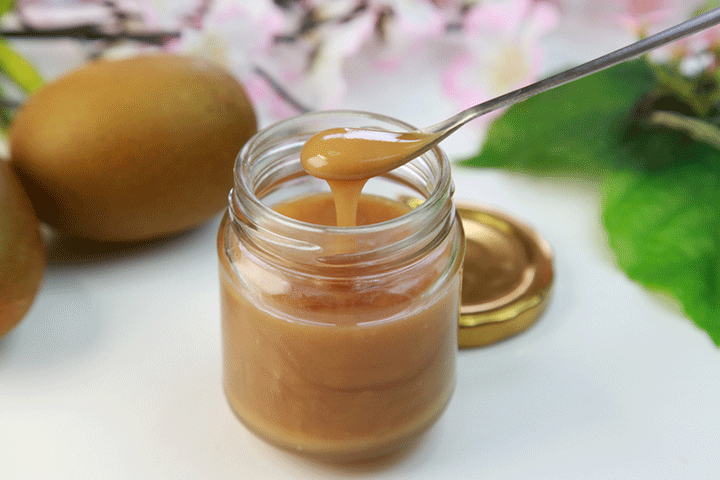 © Yasuhiro Amano | Dreamstime.com
Honey made from the manuka plant has enhanced antimicrobial and wound healing properties that make it excellent at treating cuts, scrapes, infections, and burns. Manuka honey kills or inhibits more than 30 strains of common bacteria, does not contain any artificial chemicals or preservatives, and is safe to use even in the eyes. In addition, it can help to minimize scarring by speeding the healing time of cuts, burns, abrasions, and ulcers.[1]
Honey heals because it kills microorganisms, keeps wounds moist, and provides a protective barrier against infection due to its high viscosity.[2,3] This cleans and seals wounds, and also helps them to maintain blood flow by preventing them from drying out.
Manuka Honey Uses: Antiviral and Antibacterial Healing
Honey is also effective at killing very dangerous pathogens like E. coli and methicillin-resistant Staphylococcus aureus (MRSA).[5,6] According to the US Centers for Disease Control and Prevention (CDC), certain types of E. coli can cause diarrhea, urinary tract infections, respiratory illness, and bloodstream infections, and MRSA can cause skin infections, life-threatening bloodstream infections, and pneumonia.[7] Honey can be used to prevent bacteria like these from entering the bloodstream through open wounds.
Eye infections can also be treated with honey. In one study of patients with dry eyes, Medihoney, manuka honey, and many ordinary local honeys were found to be effective at killing bacteria in the eyelids and conjunctiva.[8] The antibacterial effect lasted for three months.
Clinical research has found honey to be up to 59 percent more effective at killing the herpes virus than acyclovir, the leading herpes medication.[4] Topically applied honey outperformed acyclovir in reducing the duration of labial and genital infection, reducing pain, reducing crusting, and speeding healing time. Unlike acyclovir, honey did not cause any side effects during the study.
Faster Healing With Honey
In a study on wound healing speed, researchers found that putting honey on cuts is just as effective as the pharmaceutical wound healing gel intrasite.[9] Both honey and intrasite increased the healing speed of shallow wounds and abrasions by similar amounts, but honey resulted in fewer cases of itching and was 96 percent less expensive than intrasite. Furthermore, a study on mice wounds concluded that open wounds heal significantly faster when treated with honey as a result of honey's energy producing, moistening, and antibacterial properties.[10]
How to Use Honey Therapeutically
Honey can be safety applied to the surface of burns, abrasions, cuts, and eyes. It does not need to be diluted and does not cause side effects.
The studies mentioned here experimented with a variety of different commercial- and medical-grade honeys, but generally found that solutions of anything greater than 10 percent honey displayed therapeutic properties.[11] However, the manuka and Medihoney varieties are made by bees that use Australian leptospermium flowers and have been found to have enhanced antibacterial properties.[1] Manuka honey and Medihoney are available online and at most herbal shops.
Some commercial brands dilute their honey with sugar water and other ingredients, making store bought honey less likely to benefit wound healing. If you cannot find manuka or Medihoney, look for 100 percent raw honey at a grocery store or farmers' market.
Share Your Experience with Honey
Have you used honey as a first-aid treatment? Did it reduce itching or swelling and result in a faster healing time? Share your experience in the comments section below.
—Jeff Riddle
---
This article was originally published in 2014. It is regularly updated.
[1] J Wound Ostomy Continence Nurs. 2002 Nov;29(6):295-300.
[2] Asian Pac J Trop Biomed. Apr 2011; 1(2): 154–160.
[3] Int J Low Extrem Wounds. 2006 Mar;5(1):40-54.
[4] Med Sci Monit. 2004 Aug;10(8):MT94-8. Epub 2004 Jul 23.
[5] Front Microbiol. 2012; 3: 36.
[6] J Dermatolog Treat. 2001 Mar;12(1):33-6.
[7] Centers for Disease Control and Prevention.
[8] Cornea. 2006 Oct;25(9):1012-9.
[9] S Afr Med J. 2006 Sep;96(9):831-5.
[10] Am J Surg. 1983 Mar;145(3):374-6.
[11] J Burn Care Rehabil. 2002 Nov-Dec;23(6):366-70.