Polyarthritis: What It Is and How to Live with It
Don't let pain in multiple joints—the condition known as polyarthritis—limit your mobility and fine motor dexterity.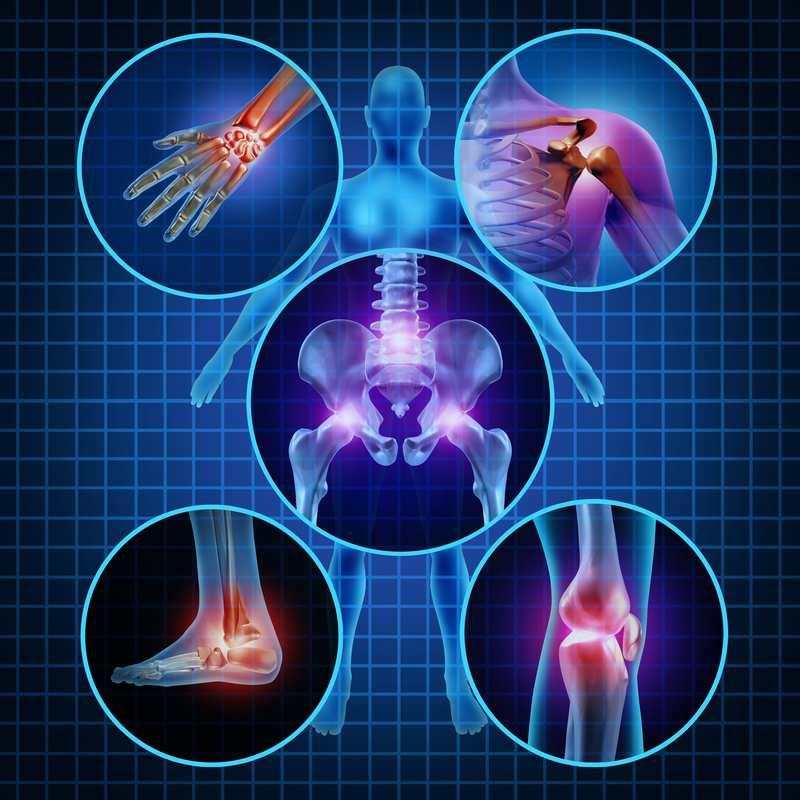 © Skypixel | Dreamstime.com
If you have pain in four or more joints, you've likely experienced what's called polyarthritis. It isn't a specific condition per se; polyarthritis typically is underpinned by another form of arthritis, such as rheumatoid arthritis, osteoarthritis, or gout. In some cases, polyarthritis can be traced back to an immune system disorder called systemic lupus erythematosus or to fibromyalgia.
If you have polyarthritis, you may find that it affects your ability to care for yourself and carry out household chores. For example, if your hands are affected, you may have trouble turning a key in a lock, picking up a dropped item, fastening a button, and/or tying a shoelace. Preparing a meal, using a computer mouse, and turning the pages of a book also may be difficult. If polyarthritis affects your hip and knee joints, it may impede your mobility.
Gadgets That Aid Polyarthritis Sufferers
Those who suffer from polyarthritis often need to use specialized equipment and devices to help them perform activities of daily living, particularly if their hands are affected. Here's a sampling of the types of items (all of them widely available online) that can help:
Ergonomic pen. These are shaped in a way that helps you hold the body of the pen without needing to grip it too tightly. Some designs also allow the weight of your hand to apply pressure to the nib so that the ink flows freely as you write.
Button/zipper hook. This device pulls a button easily through its buttonhole, and also incorporates a hook made for handling a zipper.
Jar opener. Most kitchens already have one of these devices—they're perfect to open and close all types of jars or bottles with an easy twisting motion. They can be easily installed under a kitchen countertop.
Electric can opener. A manual can opener is next to impossible to use if you have polyarthritis; an electric opener—again, fairly common in the kitchen—makes the chore easy.
Universal knob turner. This device fits over small knobs such as cooker controls, faucets, and the gas cap on a car.
Key turner. If you have polyarthritis, a key turner will provide you with extra leverage. Some models have a compartment for storing your keys.
Ergonomic computer mouse. These keep the hand and wrist at a neutral angle while the mouse works as a regular optical mouse.
Mobility Aids for Polyarthritis Sufferers
If your hip and/or knee joints are affected by polyarthritis, there may come a point when joint replacement surgery is the best option to ease your discomfort and to help you stay active. Until then, you might find that you need some support to walk.
A cane can provide considerable assistance in helping you get around if polyarthritis affects your strength and balance, since canes typically can support up to 25 percent of your body weight. Knowing that you have a means of support will increase your confidence in being able to move around unassisted, and can help you maintain a level of self-care as opposed to relying on others.
Different types of canes include:
Straight canes, which are widely available at most pharmacies and drugstores. They have one base point, and typically incorporate a rounded or T-shaped handle that also may be ergonomically molded. This type of cane is basic, aiding your balance rather than supporting your weight. They're best for people whose polyarthritis only slightly impairs walking.
Offset canes also have a single base point but come with a J-shaped handle that better distributes your weight over the cane's shaft. This type of handle also may be more comfortable if you have wrist problems due to polyarthritis.
Quad canes, also known as broad-based canes, focus on balance support with additional stability due to having four base points. You can choose between a mini base or a larger one, and the cane will remain standing when you let go of it—a potentially useful feature.
On the other hand, don't be tempted to spend a small fortune on assistive devices you don't really need and are unlikely to use regularly.
If you're unsure about which devices can best meet your needs, you should ask your doctor to refer you to an occupational therapist. He or she can recommend the products that best suit your remaining strength, preserve your joints, and conserve your energy while you cope with polyarthritis.