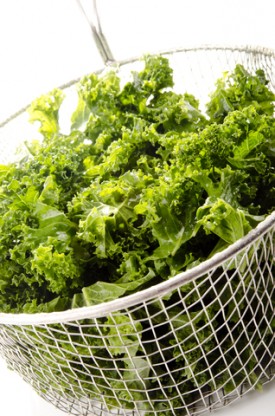 Ingredients:
1 bunch of organic kale, washed and thoroughly dried (The drier the kale, the crispier the chip.)
olive oil in a spritzer
½ teaspoon Himalayan sea salt (or kosher salt)
Directions:
Preheat oven to 300 degrees.
Tear kale leaves into bite-sized pieces and arrange on a prepared cookie sheet.
Spritz leaves with oil and bake for 20 minutes. The leaves should be dark green, but not brown.
Remove from the oven and sprinkle with salt. Try other seasonings too! For a spicy treat, add a little cayenne.
Serving size: I can eat a whole bunch of kale chips in one sitting but, technically, this should serve about 4 people.