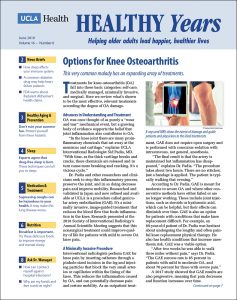 You are trying to access subscriber-only content.
If you are a subscriber,
.
If you are not a subscriber, or are only subscribed to the print edition, click here to subscribe now. Digital subscribers have unlimited access to our magazine articles and more!
Article Excerpt
Good sleep is essential to good health. Unfortunately, falling and staying asleep become more difficult with age.
"Sleep is more easily disrupted and less refreshing as we get older," says Paul
…