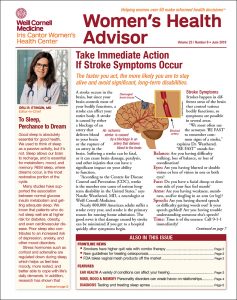 You are trying to access subscriber-only content.
If you are a subscriber,
.
If you are not a subscriber, or are only subscribed to the print edition, click here to subscribe now. Digital subscribers have unlimited access to our magazine articles and more!
Article Excerpt
Many women are familiar with the vicious cycle that can result from getting a urinary tract infection (UTI)—the infection is treated with antibiotics, but then a vaginal yeast infection develops.
Once
…