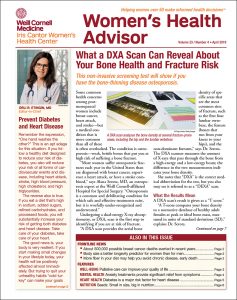 You are trying to access subscriber-only content.
If you are a subscriber,
.
If you are not a subscriber, or are only subscribed to the print edition, click here to subscribe now. Digital subscribers have unlimited access to our magazine articles and more!
Article Excerpt
Q: Is gout hereditary? My father and several other relatives have gout, and I am hoping that my family history doesn't raise my risk.
A: If other members of your family
…