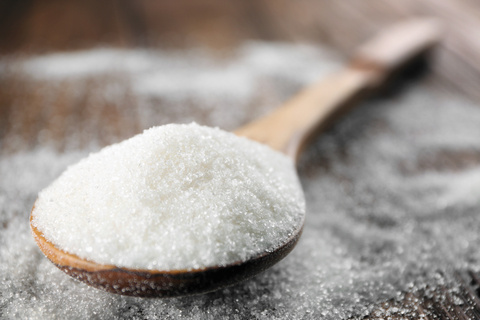 It's true that glucose, the form of sugar that circulates in your blood, is fuel for cancer cells, but healthy cells need glucose too. The rapid growth of cancer cells means they need more fuel than normal cells. Thus, some people have suggested that avoiding all sugar could "starve" cancer cells and prevent them from growing. However, we don't have a way of keeping glucose from cancer cells and directing it only to healthy cells. And if you limit your carbohydrate intake, your body can convert protein into the glucose it needs. Environmental Nutrition shares the facts on sugar and cancer risk.
Sugar's misunderstood relationship to cancer. Despite the stories based on cells in laboratories, good quality research does not show that avoiding sugar can lower your risk of getting cancer. Overdoing on high-sugar foods and drinks could put you at increased risk, but not for the reasons you probably hear about.
High levels of insulin seem to promote cancer cell growth. Big surges in blood sugar from large amounts of carbohydrates that raise blood sugar quickly can prompt the pancreas to secrete extra amounts of insulin to handle it. Research now suggests that it's elevated insulin levels, rather than high blood sugar alone, that stimulate cancer cell growth.
Excess calories from any source can lead to unhealthy weight gain, and foods and drinks high in added sugars tend to be a primary vehicle for concentrated calories, even if portions don't seem excessive. Too much body fat raises risk of at least 11 different cancers by increasing insulin resistance and insulin levels, promoting inflammation, and boosting estrogen production.
The scoop. The American Institute for Cancer Research recommends limiting foods and drinks high in added sugars. That's not because of any direct effect of sugar on cancer risk, but to support a healthy weight and to make room for a variety of cancer-protective foods like vegetables, fruits, whole grains, and beans.
Smart Strategies to Limit Sugars
Try these tips to cut added sugars as part of a cancer-preventive diet.
Switch Your Sipper. Nearly half of average American's added sugars come from sugar-sweetened soda, fruit drinks, sports or energy drinks, super-sweet tea, and coffee laden with sugary syrup. Refresh with plain water, or try unsweetened flavored sparkling water or water infused with berries or cucumber for variety.
Choose Snacks that Fuel. Swap sweets and baked goods for nutrient-rich nuts, fruit, or veggies with hummus. If you have an ice cream habit, switch to a bowl of fruit with a dollop of ice cream, instead of the other way around.
Expand Your Cereal Horizons. Choose unsweetened cooked cereal or ready-to-eat options, like shredded wheat, with six grams or less of added sugars. Sprinkle with some cinnamon if you yearn for sweetness.
Rethink Your Yogurt. Get plain unsweetened yogurt and add fresh or frozen fruit. Commercial fruit yogurt is usually the equivalent of putting jam in yogurt, and you can do much better.
Swap Your Most Frequent Condiment. Bottled salad dressing, barbecue sauce, ketchup, and spaghetti sauce may have two to three teaspoons of added sugars per two-tablespoon serving. Those you use only occasionally are less concerning, but pick one that you use most often and compare brands to find those that contain less added sugar, or make your own.
—Karen Collins, MS, RD