On a cool morning, nothing is quite as satisfying as a steaming bowl of oatmeal. Unfortunately, few of us have time to slow-cook a pot in the morning. Many companies have helped solve our dilemma by creating heat-n-eat oatmeal cups. Simply add liquid and after a few minutes in the microwave, you'll have a hot and tasty cup of oats. But how do these quick cups compare to the stovetop version?
Fortunately, the base for these oatmeal cups is still fiber-rich oats. In addition to their warm, creamy comfort, oats provide a good dose of cholesterol-lowering fiber which also helps the digestive system run smoothly. Especially important at breakfast, fiber is digested slowly and therefore helps keep you feeling fuller longer throughout the morning. Oats are also naturally low in saturated fat, sodium, and sugar and have been linked to the management of blood pressure and blood glucose.
Helpful Hints
When you're planning for some on-the-go breakfasts, consider the following tips:
Liquid nutrition. Most oatmeal cups call for adding water before heating. Instead, consider adding your favorite milk to boost the protein, calcium, and other nutrients.
Gluten-free? Oats do not naturally contain gluten. However, during processing, cross-contamination may occur when the oats are prepared with the same equipment used for wheat products. If you have a gluten intolerance, be sure to look for oatmeal cups specifically labeled as gluten free.
Sweetness. While oats are naturally low in sugar, oatmeal cups are often sweetened with added sugar. In fact, some oatmeal cups have up to 5 teaspoons of sugar. Be sure to check the Nutrition Facts panel to help choose those lowest in added sugar.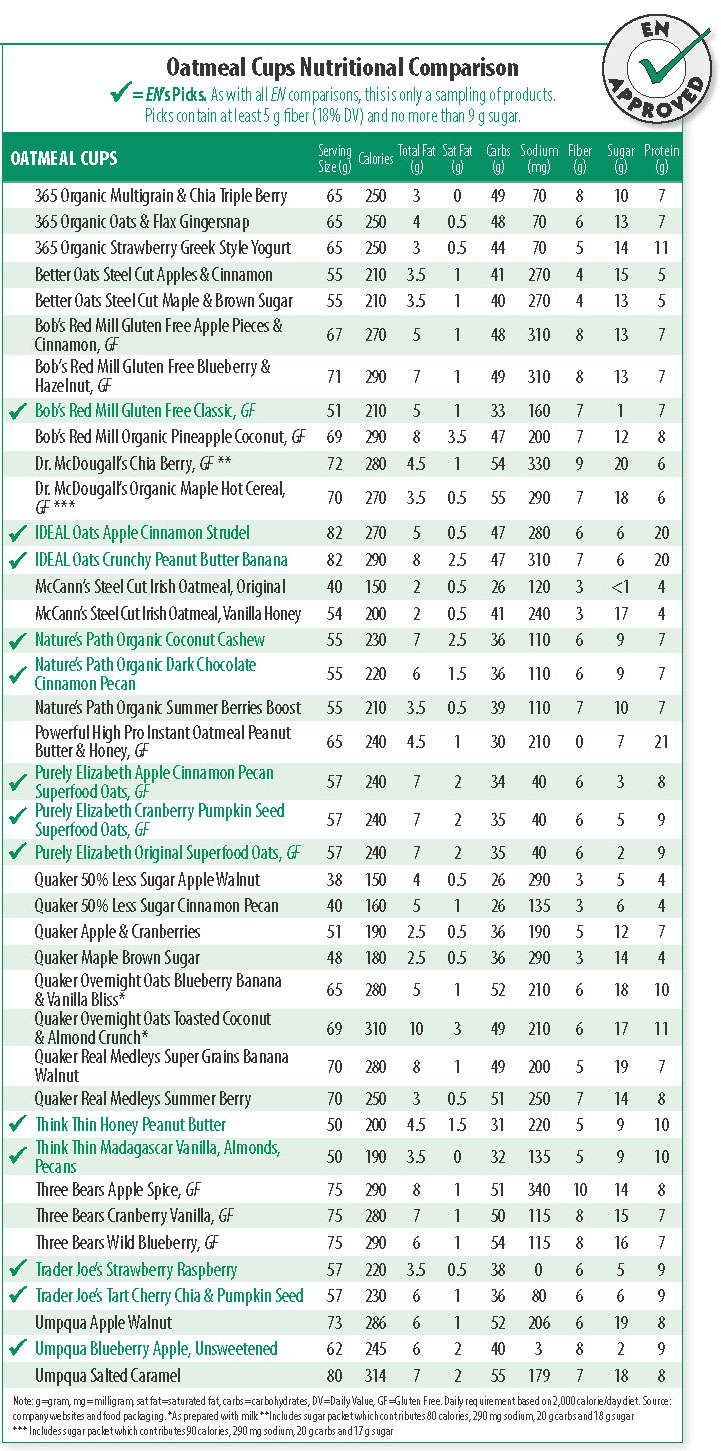 —Heidi McIndoo, MS, RD