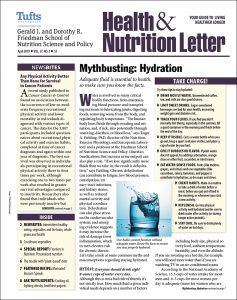 You are trying to access subscriber-only content.
If you are a subscriber,
.
If you are not a subscriber, or are only subscribed to the print edition, click here to subscribe now. Digital subscribers have unlimited access to our magazine articles and more!
Article Excerpt
Q: Potatoes are a vegetable, so why aren't French fries good for you? Are the nutrients destroyed in the frying process?
A: "A medium baked potato (with skin) is a good source
…