Q. Are enzyme supplements worth the money?
A. Your body naturally makes thousands of enzymes that act as catalysts to spur on chemical reactions. Enzymes are vital to life, as they facilitate every biological reaction in your body, such as food digestion. Each enzyme has a unique job to do in converting one molecule to another. For example, protease is the enzyme that breaks down the proteins you eat, amylase breaks down starches, and lipase breaks down fats.
Dietary supplement makers are eager to sell enzyme supplements, which are not generally necessary for most healthy people. However, the U.S. National Library of Medicine reports that there are legitimate health indications for enzyme supplementation. Lactose intolerance, in which the body does not produce enough lactase (the enzyme that breaks down lactose—milk sugar), may benefit from lactase supplementation. If the pancreas is not passing enough enzymes into the intestines due to chronic pancreatitis or cystic fibrosis, oral enzymes are necessary to digest food. Even digestive enzymes such as Beano® may help relieve some people who suffer from gas and bloating with high-fiber foods. In the end, your best bet is to consult your health care provider before taking enzyme supplements.
—Victoria Shanta Retelny, RDN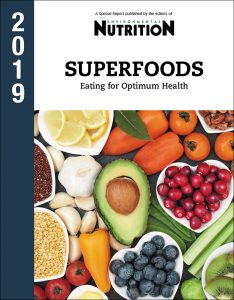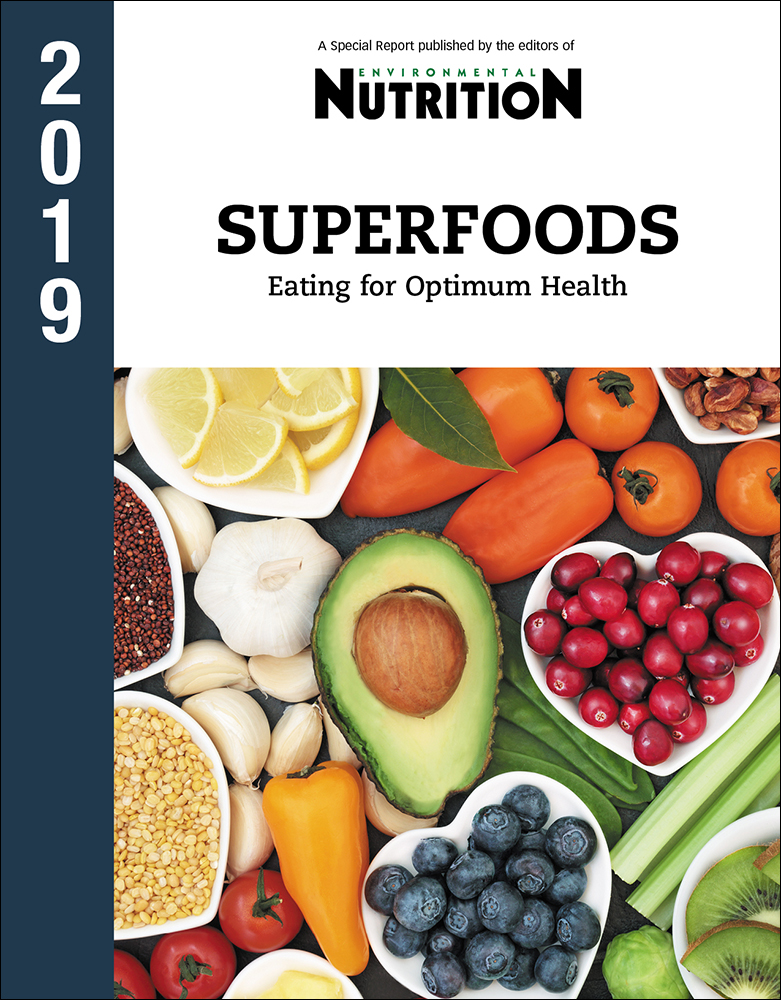 Put the preventive and health-giving powers of good food in your hands. Get your copy of Superfoods.
2019 edition is available now!
Purchase Now!