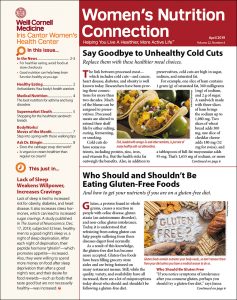 You are trying to access subscriber-only content.
If you are a subscriber,
.
If you are not a subscriber, or are only subscribed to the print edition, click here to subscribe now. Digital subscribers have unlimited access to our magazine articles and more!
Article Excerpt
Q: Would I be able to maintain a healthier weight if I ate according to my body's circadian rhythm?
A: Your circadian rhythm—a brain function based on a 24-hour internal clock
…