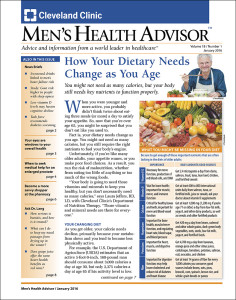 You are trying to access subscriber-only content.
If you are a subscriber,
.
If you are not a subscriber, or are only subscribed to the print edition, click here to subscribe now. Digital subscribers have unlimited access to our magazine articles and more!
Article Excerpt
Q. Why do my eyes water so much, and what can I do about it?
A. Normally, your tears drain through tiny tear ducts extending from the eye into the nose.
…