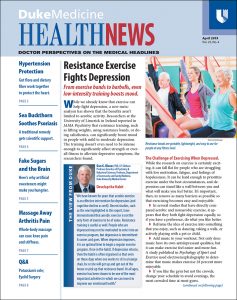 You are trying to access subscriber-only content.
If you are a subscriber,
.
If you are not a subscriber, or are only subscribed to the print edition, click here to subscribe now. Digital subscribers have unlimited access to our magazine articles and more!
Article Excerpt
A growing body of evidence indicates that the underlying neuropathological mechanisms associated with Alzheimer's disease (AD) begin 10 years or more before cognitive impairment manifests.
In 1995 the BIOCARD study (Biomarkers of
…