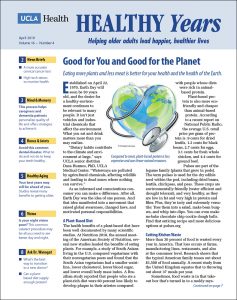 You are trying to access subscriber-only content.
If you are a subscriber,
.
If you are not a subscriber, or are only subscribed to the print edition, click here to subscribe now. Digital subscribers have unlimited access to our magazine articles and more!
Article Excerpt
By Bruce A. Ferrell, MD
Professor of Medicine and Geriatrics, UCLA
Editor-in-Chief, UCLA Medical Center Healthy Years
Q: My eyes have developed a kind of sticky, scratchy feeling that is really getting uncomfortable.
…