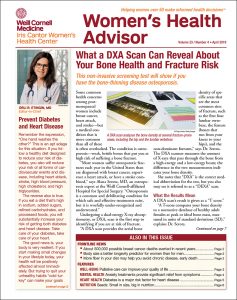 You are trying to access subscriber-only content.
If you are a subscriber,
.
If you are not a subscriber, or are only subscribed to the print edition, click here to subscribe now. Digital subscribers have unlimited access to our magazine articles and more!
Article Excerpt
Q: A friend told me she read that heartburn medications can cause premature death. I take a proton pump inhibitor for heartburn—should I be worried?
A: A recent study did suggest
…