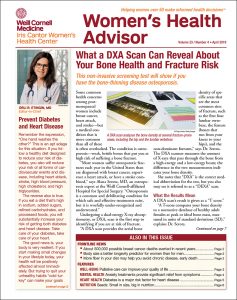 You are trying to access subscriber-only content.
If you are a subscriber,
.
If you are not a subscriber, or are only subscribed to the print edition, click here to subscribe now. Digital subscribers have unlimited access to our magazine articles and more!
Article Excerpt
Being overweight or obese significantly increases a woman's risk of developing ovarian cancer, ac-cording to the American Institute for Cancer Research and World Cancer Research Fund (AICR/WCRF).
In March 2014, the
…