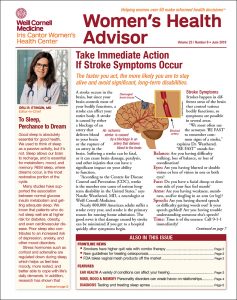 You are trying to access subscriber-only content.
If you are a subscriber,
.
If you are not a subscriber, or are only subscribed to the print edition, click here to subscribe now. Digital subscribers have unlimited access to our magazine articles and more!
Article Excerpt
Q. A friend of mine wears "hip protectors" to prevent injuries if she falls. Do these work?
A. Hip protectors (also marketed as "hip savers") are underwear that incorporate sewn-in pads
…