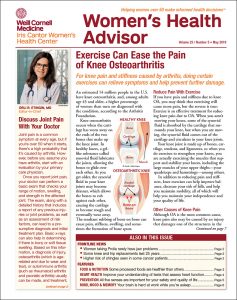 You are trying to access subscriber-only content.
If you are a subscriber,
.
If you are not a subscriber, or are only subscribed to the print edition, click here to subscribe now. Digital subscribers have unlimited access to our magazine articles and more!
Article Excerpt
Q: My mother has been diagnosed with polymyalgia rheumatica. What is it, and can it be treated with anything other than steroids?
A: Polymyalgia rheumatica (PMR) is an inflammatory condition that
…