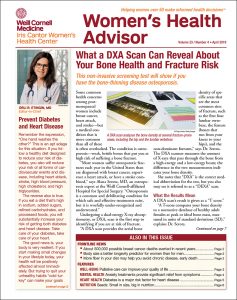 You are trying to access subscriber-only content.
If you are a subscriber,
.
If you are not a subscriber, or are only subscribed to the print edition, click here to subscribe now. Digital subscribers have unlimited access to our magazine articles and more!
Article Excerpt
Fractures Linked to Body-Wide Losses in Bone Density
According to research conducted at University of California-Davis, breaking a bone is associated with a subsequent reduction in bone density throughout the body.
…