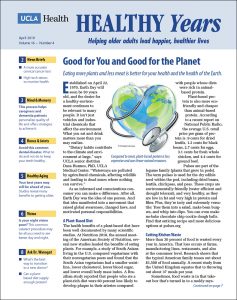 You are trying to access subscriber-only content.
If you are a subscriber,
.
If you are not a subscriber, or are only subscribed to the print edition, click here to subscribe now. Digital subscribers have unlimited access to our magazine articles and more!
Article Excerpt
Q: I got rid of my slippery throw rugs and rearranged my furniture so I won't trip. What else can I do to protect myself from falls at home?
A: The
…