3 Surprising Immune System Boosters: Meditation, Mindfulness, and Yoga
How are you protecting yourself from getting sick this winter? Immune system boosters include mindfulness techniques, meditation, and mind-body therapies like yoga and tai chi.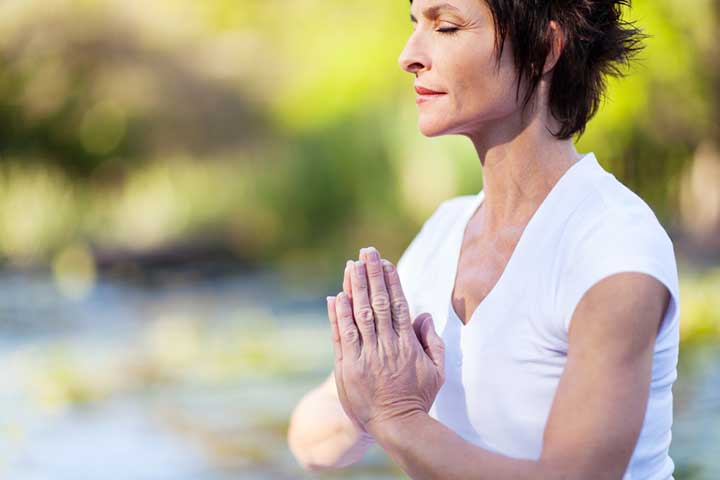 © Hongqi Zhang (aka Michael Zhang) | Dreamstime
Taking vitamin C, supplementing with herbs like echinacea, getting plenty of sleep, and drinking lots of fluids are all immune system boosters. But did you know that your mind can also help out? Research shows that practices like meditation and yoga that calm the mind and reduce stress can help strengthen your immune system, too.
Stress and the Immune System
Stress and negative psychological states can contribute to you getting sick. For example, stress is recognized as a major risk factor for upper respiratory tract infections.[1] A marker of immunity called secretory immunoglobulin A (sIgA), which protects against disease, is often reduced with chronic stress.[1] These findings are part of a growing body of evidence showing how intricately the mind and body are connected; it is hard to deny that stress has a strong influence on immunity.[2]
Meditation, mindfulness-based techniques, yoga, tai chi, and other similar practices all can reduce stress, as well as promote positive emotional states. These practices differ from one another, but most often integrate physical relaxation, a focus on breathing, and various strategies to calm the mind. Studies show that these techniques can effectively lower stress levels and enhance well-being.[1,3]

Meditation Is a Natural Immune System Booster
Research confirms that techniques like meditation and mindfulness practices can, in fact, boost your immune system.[4] A review of studies on mind-body therapies found that yoga, tai chi, meditation, and qi gong increase anti-viral related immune responses and reduce inflammation. These results can occur with both long-term and short-term practice.[5] Some of the specific effects seen by researchers include the following:
A study in the Journal of Alternative and Complimentary Medicine found that sIgA levels (which protect against disease) increased in subjects undergoing integrative body-mind training but did not increase in a control group. The training produced persistent changes in this immune marker, and the results were larger if the amount of training was increased.[1]
People who practice transcendental meditation regularly for an average of seven years showed significantly different levels of lymphocytes (immune cells) in the blood compared to a control group who had no meditation experience.[4]
In one study, subjects who attended an eight-week long meditation program showed a significantly greater and quicker rise in antibody levels after influenza vaccination compared to controls who did not meditate, reflecting higher immune function in the meditators. Areas of the brain associated with immune function were also more highly activated in those who meditated compared to those who didn't.[2]
If you have never tried meditation or another similar practice as an immune system booster, now is the time. Not only can it help you to have a more positive emotional state and reduce stress, it could also help you to stay healthy by avoiding the flu and colds this winter season. Check local businesses for classes on meditation, yoga, or tai chi. Just a few minutes a day of calming your mind could make a profound impact on your psychological—and physical—well being.
Share Your Experience
Do you meditate regularly? What is your favorite immune system booster? Let us know how you use mind-body techniques to boost your health in the comments section below.
Sources & Resources
For related reading, please visit these posts:
---
Originally published in 2017, this post is regularly updated. 
[1] J Altern Complement Med. 2010 Feb;16(2):151-5.
[2] Psychosom Med. 2003 Jul-Aug;65(4):564-70.
[3] Psychoneuroendocrinology. 2011 Jun;36(5):664-81.
[4] Int J Yoga. 2014 Jul;7(2):147-51.
[5] PLoS One. 2014 Jul 2;9(7):e100903.