Lockjaw: What Causes It, and How Serious Is It?
Lockjaw is a painful condition that makes it difficult to open or close the mouth. Often associated with tetanus, lockjaw can be caused by many other factors. Luckily, it's easy to treat.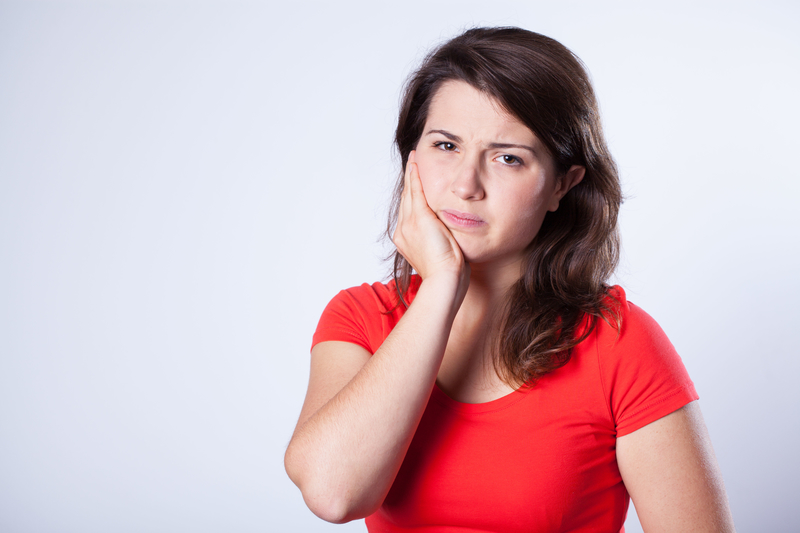 © Katarzyna Bialasiewicz | Dreamstime.com
Have you ever been awakened with searing pain in your mouth or an inability to open your jaw? It's a scary experience and, according to the National Institute of Dental and Craniofacial research, one that's not totally uncommon. More than 10 million Americans suffer from a temporomandibular joint disorder (TMD), a symptom of which is lockjaw.
What Is Lockjaw?
This painful medical condition causes swelling, pain, and dysfunction in the temporomandibular joint. The result of this inflammation: Your jaw feels "locked" due to muscle spasms and inflammation, leaving you unable to open or shut normally. Lockjaw typically affects only one side of the jaw. The good news: Lockjaw is relatively harmless and treatable, as long as it isn't associated with tetanus. Read our sidebar "Lockjaw vs. Tetanus" to learn more about this rare disorder.
Who Gets Lockjaw?
Lockjaw affects almost twice as many women as men. The reason can be blamed on hormones, says Tyrone Rodriguez, DDS, a spokesperson for the American Dental Association (ADA) and a board-certified pediatric dentist in central Washington State. "[The jaw is] a very unique type of joint because it floats, so it's disconnected at both ends and this joint actually has more estrogen receptors in it," he explains. "Hormonal changes impact the sensitivity, and some think that it may impact the qualities of the joint when there are changes in hormones."
In other words, surges and depletions in estrogen caused by things like PMS and menopause can affect pain and swelling—hence the reason it affects more women than men.
LOCKJAW SYMPTOMS
The main symptoms of lockjaw include pain and inflammation, which lead to a "locked" jaw that cannot open or close properly. Other symptoms include: pain in the head, face, neck, and shoulders, chronic migraines, teeth grinding, popping sounds in the jaw while chewing, hearing problems, blurred vision, and in some cases, jaw dislocation.
Lockjaw Causes
Multiple factors can be blamed for lockjaw. While tetanus is the most well-known, the following causes are much more common:
The one thing these bad habits all have in common: They can contribute to pain and swelling of the jaw as well as damage to teeth, which can cause a misaligned bite.
LOCKJAW VS. TETANUS
The term lockjaw also can be used to describe tetanus, a serious bacterial infection that causes stiffness in the jaw and neck. It frequently progresses to other parts of the body and can be fatal if left untreated. One of the first symptoms of this disorder is stiffness in the jaw. This condition is serious and requires immediate treatment.
Those who are up to date with their tetanus shots and have symptoms related to a TMJ disorder should rest easy. Their lockjaw is most likely related to a temporomandibular joint (TMJ) disorder, which means it's treatable and not life-threatening.
Other causes of lockjaw include:
Lockjaw Treatments
The first step in treating lockjaw is to visit your dentist, Dr. Price says. First, your dentist will attempt to determine the cause of lockjaw. For a patient whose bite is misaligned, a dentist likely will alter it by fixing or replacing missing teeth, crowns, or fillings. If the cause is an infection (e.g., tetanus), the patient will require medication (or a vaccine, antitoxin, or tetanus immune globulin in the case of tetanus) to try to treat it. If the jaw is dislocated (which is extremely rare) the dentist may put it back in place.
Other treatments include:
Lockjaw home remedies include:
For related reading, please visit these posts:
---
This article was originally published in 2018. It is regularly updated.