What You Must Know About Low Magnesium Symptoms
Once you've determined that you do have a magnesium deficiency, you'll need to take steps to increase your levels.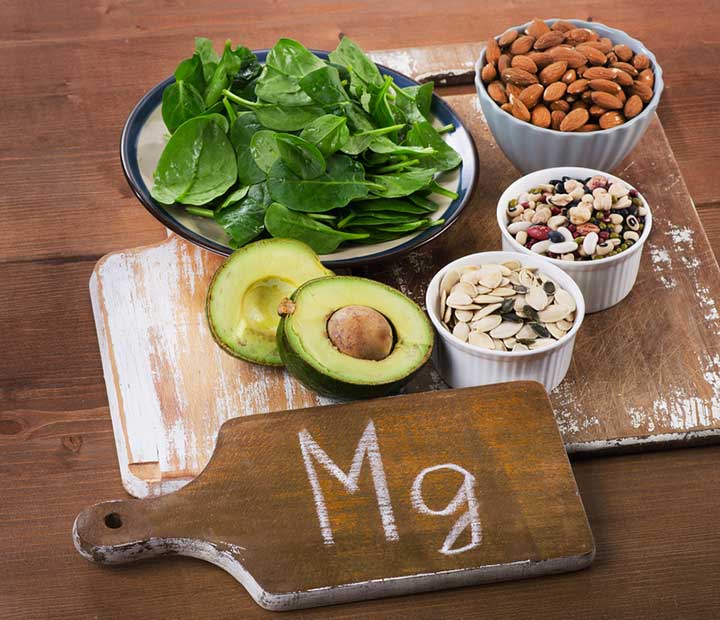 Magnesium plays a vital role in your health, participating in more than 300 enzymatic reactions. It is one of your body's chief requirements for insulin regulation, energy production, blood pressure control, heart health, pH balance, and cancer prevention. Sadly, up to half of Americans are deficient in magnesium and they don't even know it. In fact, many people suffer from low magnesium symptoms on a daily basis, and they have no idea that a deficiency in this important mineral is causing their ailments.
How Do You Know If You're Suffering From Low Magnesium Symptoms?
First, see if you have any of low magnesium symptoms– these "indicators" and conditions below:
Numbness or tingling
Fatigue
Hyperactivity
Second, if you've been eating a diet heavy in junk foods or processed foods, you probably have a magnesium deficiency! Processed foods and foods with refined sugar drain the body of this important mineral.
Third, many common drugs – both prescription and over-the-counter medications—can cause nutritional deficiencies that can add to already existing health problems. Instead of healing your condition, the drug causes what is termed, "drug-induced nutrient depletion." If you take any of the following drugs, you may have a magnesium deficiency:
Oral contraceptives (birth control)
Anti-ulcer or heartburn medications
Diuretics such as bumex, Lasix and hydrocholorothiazide
Anti-cancer drugs such as cisplatin
Antibiotics such as gentamicin
Is There A Way To Test My Magnesium Levels?
There are blood and urine tests that your doctor can perform to see if you have a magnesium deficiency. However, these tests may not always be accurate since most of the body's magnesium stays in the cells, rather than in the bloodstream or the urine. There is one lab test called a sublingual epithelial test. To perform this test, your doctor will scrape under your tongue with a tongue depressor to obtain epithelial cells, which are then sent to a lab for analysis. This method of testing is most effective because it checks for magnesium in the cells, where most of it is present.
How Can You Increase Your Magnesium Levels?
Once you've determined that you do have a magnesium deficiency, you'll need to take steps to increase your levels. The easiest way to increase your magnesium intake is through food.  Foods rich in magnesium include almonds, cashews, kelp, pumpkin seeds, avocados and green vegetables such as spinach.  Also, hard water has been found to contain more magnesium than soft water.
Second, magnesium can be consumed through supplements. But, there are several types of magnesium supplements available—magnesium glycinate, magnesium chloride, magnesium sulfate, magnesium taurate, etc.
For related reading, visit these posts:
---
[1] Med Hypotheses 2001. 56(2):163-70.
[2] Office of Dietary Supplements: National Institutes of Health.
[3] Medline Plus: U.S. National Library of Medicine.
[4] University of Maryland Medical Center.
Originally published  in 2012, this post has been updated.