Our 10 Most Popular Weight Loss Tips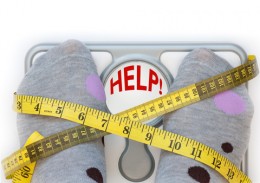 If you're ready to look better and feel better by reaching a healthy weight, take a multifaceted approach for the best results.
Weight loss tips – #1 Assess your current symptoms. Before you begin any weight loss program, it's important to take note of the symptoms you are currently experiencing. Sometimes, people get so used to feeling bad they forget what it's like to feel good. That is, daily aches, pains, and fatigue become a "normal" routine. But, that's exactly what makes a weight loss program so valuable – you can lose extra weight AND begin feeling good again. First, you need to assess where you are now: Aside from weight gain, are you feeling depressed, fatigued, have daily aches and pain, or are you at risk for chronic illness? Start by using these self-tests: 
Do you have any of the following symptoms?
Weight loss tips – #2 Get motivated and set realistic goals. This is probably the most important of all the weight loss tips. Without proper planning, you'll be enticed to give up within a few weeks or even days. Use this resource to help you: Complete Step-By-Step Guide on How to Lose Weight.
Weight loss tips – #3 Implement a detox program. A detox program or "cleansing" can be performed for a number of reasons, but perhaps none is more motivating than resolving to lose a few pounds. According to the CDC, the human body is frequently exposed to toxins (bacteria, molds, chemicals, etc.) either by consumption through unhealthy foods or through sources in the environment.[1-3] Over time, these toxins accumulate and can cause a variety of symptoms including daily fatigue, digestive issues, headaches, memory impairment, depression and weight gain:
Periodically "detoxing" or "cleansing" the body can be helpful for boosting weight loss and regaining energy. Here's how:
Weight loss tips – #4 Consider a digestive cleanse. This can be achieved by use of psyllium, probiotic and magnesium supplements:
Weight loss tips – #5 Begin eating healthy. You can follow a detox program but it will all be for naught if you continue to consume unhealthy foods on a daily basis. But, you don't need to go on a major fast to lose weight. In fact, a detox program or diet plan that urges you to starve yourself, drink your daily calories, or any program that offers a quick fix to your weight loss woes will probably do more harm than good.
As a rule of thumb, remember it's not about the quantity of foods you eat; it's about the quality of your food. Being careful about what you eat—and what you don't eat—significantly impacts every part of your well-being: the way you look, the way you feel and even the way you act and think. To achieve long-term weight loss, you need to remove the damaging foods from your diet. Our FREE report, Natural Health 101: Living a Healthy Lifestyle gives you helpful tips for healthful eating. With our healthy eating plan and the additional weight loss tips provided in our report, you can learn how to lose weight in a healthy way… and keep it off!
Aside from our free report, you can get additional dieting and weight loss tips from these articles:
Weight loss tips – #6 Start exercising. It's a no brainer that exercise helps with weight loss. But, the most difficult part of exercising is actually going out and doing it. If you need a little extra motivation, use this resource: How to Get Motivated to Exercise.
Weight loss tips – #7 Start taking supplements. There are a plethora of vitamins and supplements on the market, and it's often difficult knowing which ones are best. Our entire website is dedicated to help you navigate through the abounding supplement confusion. You can always perform a "search" using the top right box on our website to find information about any one particular remedy.  Additionally, here are a few articles to help you:
Weight loss tips – #8 Balance your hormones.  If your hormones are out of whack, all of the aforementioned weight loss tips will be useless. To learn more about hormone testing and hormone balancing, read these articles:
Weight loss tips – #9 Get your stress under control. Chronic stress is linked weight gain and other serious health problems. While you can't always control every stressful situation, you can control how you react to it.  Here are a few natural remedies to help you:
Weight loss tips – #10 Find an integrative doctor to help you. Consider getting professional advice from a doctor or counselor to help you achieve your weight loss goals. Our Directory Listings can help you find a holistic doctor or practitioner in your area.
We hope you will find these resources useful. Once you melt away the pounds, tell us about it in the "Comments" section below. By doing so, you can encourage others who are looking to achieve healthy weight loss or overcome their ailments using natural remedies.
---