Natural First Aid Kit Contents: News Bulletin for September 27, 2013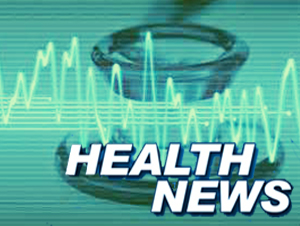 There are 5 items you need in any first aid kit: bandages, gauze, medical tape, rubbing alcohol (and/or hydrogen peroxide), and tweezers. Aside from these basic supplies, you can use natural remedies in place of over-the-counter medicines. Listed in the news articles below are a few of the essentials to help get you started.
Natural Health Remedies for First Aid
The Examiner.com recently shared 3 natural first aid remedies for treating wounds or other common infections like a sore throat. These include: 
Organic lavender essential oil – Put a drop or two on wounds to prevent infection and speed healing.
Honey – A spoonful of honey can ease a sore throat or a small amount can be used topically for minor wounds.
Garlic cloves – Mix one or two cloves of garlic with your spoonful of honey as a natural antibiotic for treating sore throat.
Natural Remedies for Acid Reflux
Because indigestion is such a common and wide-spread problem, many first aid kits contain over-the-counter heartburn medicines. Instead of reaching for a heartburn pill, try one of these unique natural remedies reported by Fox News:
Black licorice root – Black licorice root has stomach-healing properties that can get to the root of the indigestion program rather than just calming symptoms. You can buy licorice root in pills, extracts and tea. Be sure to use a small amount – the minimum dosage recommended by the manufacturer.
Baking soda – Mixing ½ teaspoon of baking soda into a glass of water can help neutralize stomach acid.
Slippery elm – Research suggests that adding a couple of tablespoons of this herb to a glass of water can help coat and protect the stomach.

Aloe vera

– This plant can reduce inflammation in the stomach. Some experts suggest drinking aloe juice, but use caution, because it can also be a laxative. (You can also keep aloe vera gel in your first aid kit for topical use with minor burns or abrasions.)

Melatonin

– Taking this supplement can help protect the digestive tract. Melatonin is also used as a natural remedy for insomnia, so be sure to only use this supplement before bedtime.
A Must-Have For Your Natural First Aid Kit Contents: Peppermint Oil!
NaturalNews.com recently published an article describing the amazing benefits of peppermint oil:
Reduces chills.
Eases headache pains and toothache pains.
Decreases muscle spasms.
Aids digestion, soothes heartburn, and helps affect the brain's satiety center, signaling a sensation of fullness after meals (eating too much is one of the main causes of indigestion).
Calms colic.
Clears the respiratory system.
Improves circulation.
Is a natural anti-inflammatory, cleanser, purifier, and antiseptic.
Stimulates lymph system drainage (helps reduce swelling and supports detoxifying efforts).
Calms nerves and anxiety; helps improve concentration.
Naturally repels mice, ants and fleas (great to have in your first aid kit for camping trips!)
What Other Items Should You Include in Your Natural First Aid Kit?
To learn more about the best herbal remedies to have in stock – either for your first aid kit or in your medicine cabinet at home – see our articles: