Is Fish Oil Bad For You? Let's Settle this Controversy for Good
While fish oil may increase oxidative stress in some circumstances, the vast majority of studies show that fish oil generally does just the opposite.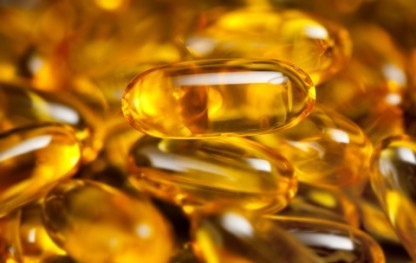 If you've read some of the headlines about fish oil lately and started wondering, "Can fish oil bad for you?" you're not alone. While most nutritionally-savvy doctors and scientists say you should regularly consume fish oil in the form of food or supplements, some claim fish oil is bad for you. They contend that fish oil, especially in excess, increases oxidative stress (the production of harmful free radicals) and suppresses your immune system, leading to accelerated aging and upping your risk of disease. What's behind these assertions? Are they true and do they really make fish oil more harmful than helpful? 
Human studies contradict the claims about fish oil dangers
Those who state that taking EPA and DHA is dangerous claim that because these fatty acids are prone to forming oxidants, taking them increases oxidative stress to a level beyond what your body's cells are capable of handling. This results in cell damage  which ultimately harms your health, they assert. However, the fish oil oxidative stress assertion is just not supported by the research. The fact is, while fish oil may increase oxidative stress in some circumstances, the vast majority of studies show that fish oil generally does just the opposite. That is, fish oil has antioxidant activity and decreases oxidative stress, which is one of the primary reasons it is associated with improved health and greater longevity.[1,2]
Study compares oxidative stress from plant-based omega-3 supplements to that from fish oil
Furthermore, the research indicates that even when fish oil does increase oxidative stress, that increase is not enough to overwhelm the body's antioxidant systems or to negate its positive health effects overall.  This was demonstrated in a study published in 2012 in The Journal of Nutrition, in which researchers compared oxidative stress and antioxidant capabilities in healthy people after taking 2.2 grams of EPA or DHA, or 4.4 grams of ALA.[3]  EPA and DHA are the omega-3's found in fish oil, while ALA is the omega-3 found in plant oils such as flax, which the body must convert to EPA and DHA once it is absorbed. It is the EPA and DHA that the studies have found to be so beneficial to health.
After 6 weeks, the researchers found that the oxidative stress levels were higher in the EPA and DHA groups than the ALA group, but this increase in oxidant stress was not enough to damage the cells. The authors found no change in antioxidant capacity in any of the groups. When they checked the oxidative stress in the actual cells, they found no increase. In fact, they found evidence that all three interventions actually decreased some signs of oxidative stress in cells, such as the level of hydroperoxides in red blood cells. Hydroperoxides are one of the compounds formed when the cells are in a state of oxidant stress.
Plant-based omega-3's fail to increase EPA and DHA
Another important finding from this study was that the ALA failed to increase the participants EPA and DHA levels. This was not true for the EPA and DHA from fish oil. Both EPA and DHA supplementation significantly increased the subjects' levels of these fatty acids. According to the researchers, "4 grams per day of ALA is not sufficient to increase the omega-3 index over a six-week period."
Many of the fish oil foes argue that ALA from plant oils (such as flax, borage, etc.) is the best way to get omega-3 fats. They believe that that the ALA found in plants is sufficiently converted to EPA and DHA. This study's findings, along with the results of numerous other studies, contradict that assumption. (For more information on this topic, stay tuned for an upcoming article. We'll discuss whether it's possible to synthesize optimal amounts of EPA and DHA from plant-based omega-3 oils).
Time to put the fish oil controversy to rest
In summary, you can now put the "is fish oil bad for you" question to rest and stop worrying about purported fish oil dangers. Fish oil pills are the best supplement for obtaining remarkable health benefits of EPA and DHA. Research shows that when you increase your EPA and DHA levels by taking fish oil, the higher level of oxidants that may result are not problematic or harmful. By far, the vast majority of research on fish oil shows that increasing your EPA and DHA levels is beneficial for overall health and can help reduce the risk of many diseases, including heart disease, depression, chronic fatigue, osteoporosis. If you're not taking fish oil, now is a good time to start. Make sure you take a high-quality product that's guaranteed pure. If you're against fish oil for any reason, EPA/DHA supplements from algae instead of fish are now commonly available.
Tell us your experience with fish oil
If you've tried taking fish oil supplements and have experienced great benefit from it, please tell us about it below. What was the best fish oil supplement? How long have you been taking it? What benefits of fish oil did you experience? You can encourage others who are ready to experience the remarkable health benefits of fish oil for themselves.
Originally published in 2013, this post has been updated.
---