Is Cereal Healthy?
It's delicious, convenient and comes in many different varieties, but is cereal healthy? Well, it depends on what you choose.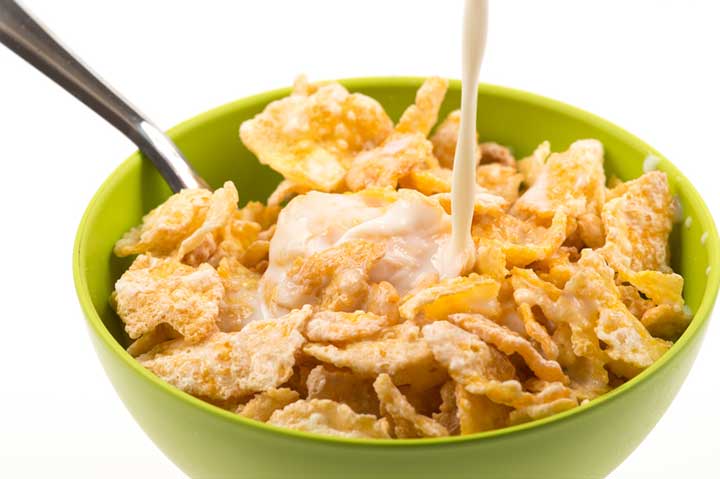 © Celso Pupo Rodrigues | Dreamstime
Breakfast is often called the most important meal of the day, because it's the first opportunity to fuel your body for the day ahead after a long night's fast. It's also the first chance to begin meeting your daily nutrient needs. An easy-to-prepare, go-to breakfast increases the likelihood that you'll find time to fuel your body in the morning. So, ready-to-eat breakfast cereals are an ideal option for healthy, convenient breakfasts. And food manufacturers have taken it up a notch in recent years by developing cereals marketed as "healthy," which are packed with whole grains, nuts, seeds, and fruits. But is cereal healthy enough to eat on a regular basis?
There are a few important key factors to be aware of when making your cereal selection. Grain is the main ingredient in all cereals, and choosing whole grains will maximize your fiber intake. Another common ingredient in many cereals is added sugar. Compare your Nutrition Facts labels to identify those with the least amount of added sugars. Remember, four grams of sugar is equal to one teaspoon. A sprinkle of fresh or dried fruit is a healthier way to sweeten up your morning meal.
Is Cereal Healthy? 3 Helpful Hints
To start your day in a healthy way, check out these tips before filling your cereal bowl with so-called "healthy" cereals.
#1 Round It Out
To turn your whole-grain-based cereal into a well-rounded meal, serve it with reduced-fat milk or a calcium-fortified milk alternative. (See our post "Organic Milk vs. Regular Milk: Does It Really Matter?) Topping it with fruit and a sprinkle of nuts will also boost your nutrient intake.
#2 Whole Grain First
Ready-to-eat cereals offer a great chance to boost your whole grain intake. Scan the ingredients lists on cereal boxes to find those listing a whole grain first, including whole wheat, rolled oats, brown rice, quinoa, millet, amaranth, and sorghum.
#3 Measure It Up
Serving size varies widely between cereals—some as low as one-half cup and others as high as one and one-fourth cup. Keep in mind that if you're eating more than one serving, you need to recalculate the nutrient content.
—Heidi McIndoo, MS, RD