Calcium Deficiency Test: It Can Be a Heads-Up for These Risk Factors
A calcium deficiency test is usually part of a metabolic panel, which is a screening/preventative test to check for abnormalities that my affect your kidney, liver, heart, and bone health.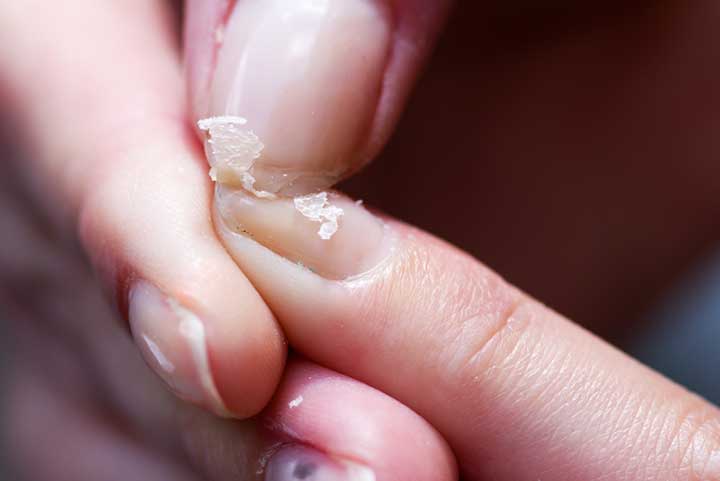 © Vitezslav Malina | Dreamstime
Although calcium is the most abundant mineral in the human body, we can fall short when it comes to getting enough of it in our daily diet. And because calcium affects the function of some of the most important parts of the body, such as bones and teeth, a calcium deficiency test could be a life-saving.  Your doctor may order this simple, inexpensive test as part of routine screening blood work or if you're experiencing calcium deficiency symptoms, including:
Brittle nails
Chronic itching
Coarse hair
Difficulty swallowing
Dry skin
Fainting
Heart failure
Irritability, impaired intellectual capacity, depression, anxiety, and personality changes
Muscle weakness
Muscle cramps, particularly in the back and legs
Numbness and tingling sensations around the mouth or in the fingers and toes
Numbness or tingling in the extremities
Osteoporosis symptoms (backache; a gradual loss of height; stooped posture; fractures of the spine, wrist, or hip)
Seizures
Tooth decay
Voice changes due to spasm of the larynx
Wheezing
What is a Calcium Deficiency Test?
A calcium deficiency test is part of a metabolic panel of blood tests, which is a routine health-screening panel. It includes tests that look for abnormalities in your kidneys, liver, electrolytes, glucose, and blood proteins.
While there are variations on a calcium deficiency test, usually "total calcium" is all the physician needs for a screening calcium deficiency test. According to the American Association for Clinical Chemistry, "Total calcium test is more easily performed than the ionized calcium test since it requires no special handling of the blood sample.. . . In most cases, total calcium is a good substitute for free calcium since the free and bound forms are usually each about half of the total."
What if I'm Calcium Deficient?
If you find your calcium deficiency test shows a low level of serum calcium, it's is likely due to an underlying problem, such as a thyroid or parathyroid disorder, bone disease, malnutrition, or a neurological illness. Your doctor may order more blood tests, looking for deficiencies or excesses in vitamin D, magnesium, and phosphorus, which affect calcium absorption and may be the cause of a low calcium deficiency test.  He or she may also get a urine calcium test to see if your kidneys are leaking calcium and order a bone density test (for osteoporosis), since blood and urine tests cannot detect calcium stores in your bones.
An undetected low serum calcium level can cause neurological and vascular problems. Kidney stones can also occur. Renal failure and pancreatitis are serious disease associated with a low calcium deficiency test result. Scarier yet, a recent study showed low serum calcium may also be a risk factor for sudden cardiac arrest.
The study published in Mayo Clinic Proceedings found that individuals with lower levels of calcium in the blood are more likely to experience sudden cardiac arrest than those with higher calcium levels.
"Patients with serum calcium in the lowest quartile (<8.95 mg/dL) had twice the odds of sudden cardiac arrest compared to those in the highest quartile (>9.55 mg/dL), even after controlling for multiple patient characteristics including demographics, cardiovascular risk factors and comorbidities, and medication use," explains lead investigator Sumeet S. Chugh, MD, Pauline and Harold Price Chair in Cardiac Electrophysiology, Cedars-Sinai Heart Institute, Los Angeles, Calif.
First author Hirad Yarmohammadi, MD, MPH, postdoctoral fellow at Cedars-Sinai, currently training in the Cardiovascular Division, Brigham and Women's Hospital, Boston, Mass., adds: "Our study showed that lower serum calcium levels, even within the normal range of values, may increase risk for sudden cardiac death. Although our findings may not be ready for routine clinical use in patients at this time, they are a step toward the goal of improving patient care by better prediction of risk."
Getting Enough Calcium
Calcium is the most abundant mineral in the human body, so a calcium deficiency test that shows low serum calcium levels is cause for concern. Calcium is noted for its importance in bone and tooth health, but it's also necessary for important metabolic functions: normal cell function and messengers, transmitting nerve signals, heart health, hormone secretion, blood coagulation, and muscle health.
According to the National Institutes of Health, less than 1 percent of total body calcium is needed to support these critical metabolic functions. The body stores excess calcium in the bones and tissues, so it can draw calcium from the bones when calcium blood levels become too low.
The currently recommended intake of calcium is 1,000 mg/day for adults through age 50. At 51, that rises to 1,200 mg/day. Even though many of us fail to consume enough dietary calcium, you might want to think twice before you reach for calcium supplements.
A groundbreaking 2016 study from Johns Hopkins analyzed 10 years of medical tests on more than 2,700 people in a federally funded heart disease study. They concluded that taking calcium in the form of supplements may raise the risk of plaque buildup in arteries and heart damage. They found a diet high in calcium-rich foods, however, appears be heart-protective.
In an article in the Journal of the American Heart Association, researchers caution that the work only documents an association between calcium supplements and atherosclerosis and does not prove cause and effect. However, the results add to growing scientific concerns about the potential harms of supplements. Always discuss supplements with a knowledgeable physician.
"When it comes to using vitamin and mineral supplements, particularly calcium supplements being taken for bone health, many Americans think that more is always better," says Erin Michos, M.D., M.H.S., associate director of preventive cardiology and associate professor of medicine at the Ciccarone Center for the Prevention of Heart Disease at the Johns Hopkins University School of Medicine. "But our study adds to the body of evidence that excess calcium in the form of supplements may harm the heart and vascular system."
Dementia Tie
Calcium supplements also may be associated with an increased risk of dementia. A study published in the medical journal Neurology, showed that calcium supplements may be associated with an increased risk of dementia in older women who have had a stroke or other signs of cerebrovascular disease.  Overall, 14 out of 98 women who took supplements developed dementia, or 14 percent, compared to 45 out of 602 women who did not take supplements, or 8 percent. Six out of 15 women with a history of stroke who took supplements developed dementia, compared to 12 out of 93 women with a history of stroke who did not take supplements. Among the women with no history of stroke, 18 out of 83 who took supplements developed dementia, compared to 33 out of the 509 who did not take supplements.
"It is important to note that our study is observational, so we cannot assume that calcium supplements cause dementia," says study author Silke Kern, MD, PhD with the University of Gothenburg in Sweden. The author reminds us additional studies are needed to confirm the findings. Kern notes that calcium from food affects the body differently than calcium from supplements and appears to be safe or even protective against vascular problems.