4 Tips – Where to Buy Supplements of Highest Quality
These four tips will help you find out where to buy supplements that are the highest quality.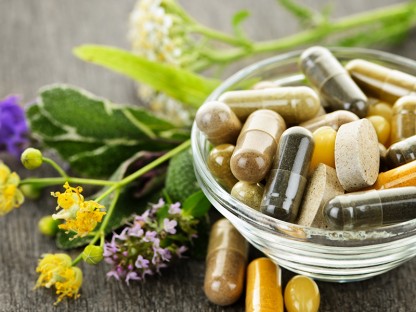 The Attorney General of New York has created quite a firestorm in ordering four major retailers to clear the store shelves of six popular herbal supplements because DNA testing found 4 out of 5 of the tested bottles contained none of the ingredients listed on the labels. The whole scenario has called into question the very integrity of the dietary supplement industry and the validity of using supplements to improve health.
My blog post "Can Dietary Supplements Be Trusted?" addresses the political side of this issue to assure consumers that the dietary supplement industry is not like the Wild West with no regulation and with the manufacturers running around deceiving the public with no accountability. Although some products being sold as dietary supplements are of inferior quality, these four tips will help you find out where to buy supplements that are the highest quality. 
A number of independent, third-party supplement certification services or product testing services have arisen to ferret out the good from the bad. These include USP Verified Dietary Supplements, NSF Laboratories, and LabDoor.
Our favorite resource is ConsumerLab.com, LLC, which has tested more than 3,400 products, representing over 450 different brands and nearly every type of popular supplement for adults, children, and pets. They test each product for quality, amount of ingredient claimed, purity, and the product's ability to properly break apart so that it may be used by the body. Their $36 per year annual subscription fee is well worth it to give you direction on which supplements are worth your hard-earned money.
Where to Buy Supplements Tip 2. Identify several quality brands of supplements and then stick with those brands.
No one has the time to good look up the rating for every single dietary supplement they intend to purchase. And sometimes that particular supplement will not have a rating, even in the extensive testing program of ConsumerLab.com. But what you can do is learn which brands seem to continually earn good ratings from the testing services and stick with those quality brands for most of your purchases.
I have three or four favorite brands and I buy most of my supplements online from three or four of the reputable online dietary supplement stores. I've found that by using this process, I get the most reliable products for a reasonable price. Online shipping costs are often completely free if you buy enough quantity – for example $50 – in your order. You may have to wait three or four business days for them to arrive, but the huge selection and reasonable pricing online makes it worthwhile.
Where to Buy Supplements Tip 3. Don't buy the cheapest supplement … or the most expensive.
Dietary supplements do not have to be expensive to be high in quality and effectiveness. Vitamin C can be purchased for pennies per day. But if one supplement brand among several choices of like products is 40% less expensive than any of the others, there probably is a good reason you need to avoid that one. Some of the cheapest supplements have ingredients in a form that may be hard for the body to absorb.
In food choices, it's not "You are what you eat" but rather "You are what food your body absorbs." The same applies for dietary supplements. So look for supplement types that use easily digestible forms of the nutrients you are buying. For example, the wonderful anti-inflammatory herb turmeric can be purchased in its standard form for one-fourth of the cost of a form called turmeric phytosome with meriva. But research shows that meriva is absorbed up to 10 times better than the standard form of turmeric. So the best value for the amount of turmeric that gets absorbed into your body actually comes from the higher priced choice. If I am looking to turmeric as a clinical study proven nutrient to help prevent Alzheimer's disease 20 years from now, I will choose the meriva form of turmeric to get the best absorption possible.
Where to Buy Supplements Tip 4. Look to

www.NaturalHealthAdvisory.com

for advice on supplement buys.
Our website provides advice on natural health solutions of all different kinds, not just dietary supplements. In fact, we believe that a healthy diet is the best and first choice in meeting our nutrient needs. But when high quality clinical research confirms the effectiveness of a certain herb, vitamin, or mineral for a particular condition when consumed at a therapeutic level that isn't easily achieved from diet alone, we will report to your our recommendation for a high quality nutritional supplement. Any brands that we recommend will be ones that we have used ourselves and have been found to be of high quality and dependability. We'll do the work for you in telling you the proper dosage, the form of supplement to buy, and often the recommended brand which will be dependable and of highest quality.
Tell us what you think about dietary supplements
Please take some time to give us feedback in the comments section below. Do you use dietary supplements? Do you believe they can be helpful in achieving certain health outcomes you need in your own life? How do you identify and buy supplements you trust?