4 Reasons to Take a Zinc Supplement for Parkinson's Disease Treatment
A zinc supplement can boost your general health, benefiting the cardiovascular, reproductive, and immune systems. But that's not all. Research shows that zinc can be important in Parkinson's disease treatment too.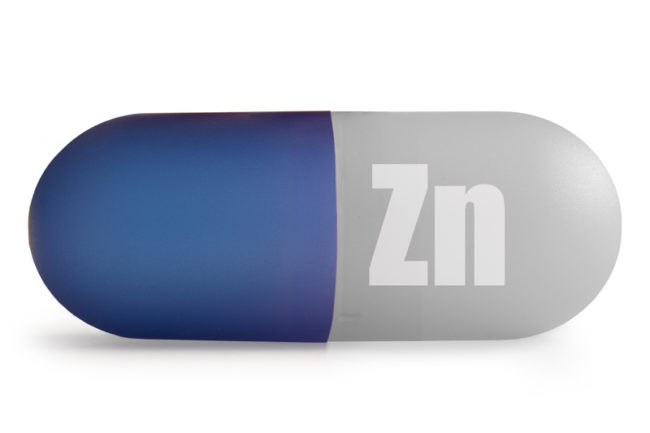 © Charlieaja | Dreamstime
Parkinson's disease is characterized by the loss of neurons that use the neurotransmitter dopamine. Underlying causes include oxidative stress, chronic inflammation, abnormal protein accumulation, and mitochondrial dysfunction.[1,2] Therapies that can help combat and prevent these brain-damaging processes can help to treat the symptoms of this neurodegenerative disease. A zinc supplement can be an effective and safe tool to do just that.
Zinc in the Brain
Zinc is the most abundant trace metal found in the brain, with functions ranging from aiding in neurotransmission to brain development. Zinc is an antioxidant and reduces oxidative stress.[3] In elderly adults, zinc has been shown to decrease inflammatory markers and markers of oxidative stress.[1] This element is required by a variety of enzymes in the brain that are associated with the development of neurodegenerative processes.[2]
It is not surprising, therefore, that zinc has been implicated in the treatment of Parkinson's disease. Zinc influences some of the main factors that can contribute to the disease, including oxidative stress, inflammation, energy deficiency, and structural changes.[4]
Zinc Deficiency in Parkinson's Disease
Unbalanced levels of zinc are implicated in the progression of neurodegeneration in Parkinson's disease, and studies confirm this. A deficiency in zinc is associated with the disease.[3]
A study in 2013 also found that zinc levels decline more with age in Parkinson's disease patients, suggesting that the loss of zinc also worsens with Parkinson's disease progression. The same study found that lower zinc levels were also linked to an increased risk for Parkinson's disease.[2]
In an experimental fruit fly model of Parkinson's disease, zinc supplementation greatly improved markers of the disease, and researchers are further investigating the use of zinc in Parkinson's patients.[2,3]
Sources of Zinc
While further human studies are needed to identify the most effective dosage and administration of zinc for treating Parkinson's disease, the preliminary research is very promising. The general recommended daily intake for 11 mg for men and 9 mg for women. Most multivitamins contain zinc, but you can also purchase a zinc supplement individually.
Talk with your doctor, who can test your zinc levels and recommend an appropriate dose for you. Foods rich in zinc are those high in protein, like seafood, lean beef and poultry, yogurt, and cheese.
Share Your Experience
Do you take a zinc supplement? How has it affected your health? What other treatments have you used to address Parkinson's disease?
---
[1] J Trace Elem Med Biol. 2014 Aug 12.
[2] PLoS One. 2013 Dec 10;8(12):e83060.
[3] Ann Pharmacother. 2014 Jul 28.
[4] Biochemistry (Mosc). 2014 May;79(5):391-6.