Exercise for Parkinson's Treatment: Improve Symptoms with Tai Chi, Dance, and More
While Parkinson's disease impairs motor functioning and can make it difficult to be active, studies show that exercising regularly can increase balance, reduce falls, and improve gait. Try enjoyable, effective activities like tai chi or dance for your Parkinson's treatment.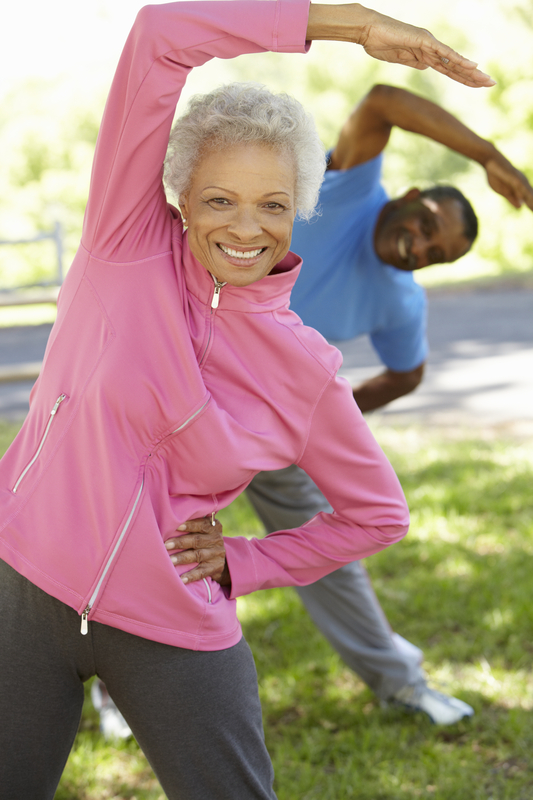 © Alain Lacroix | Dreamstime.com
As Parkinson's disease progresses, it becomes increasingly difficult to walk and perform movements. The disease affects the part of the brain that controls movement, and causes tremors, impaired gait, rigid muscles, slowed movements, and trouble with balance and posture. It is not surprising that people with Parkinson's are often less active than others, but that doesn't mean that exercise is any less important for Parkinson's patients; on the contrary, exercise is essential to include in your Parkinson's treatment plan. Regular exercise plays a crucial role in slowing the progression of the disease after diagnosis and improving symptoms.[1]
How Does Exercise Help Treat Parkinson's Disease?
Exercise has long been known to have significant effects on the brain. For this reason, exercise is a vital tool in helping to treat depression, preventing memory loss, and more. Physical activity promotes brain health by reducing inflammation and preventing oxidative damage, both factors that contribute to neurodegenerative diseases like Parkinson's.[2]
Exercise also directly effects dopamine transmission in the brain, which is a neurotransmitter related to movement;[3] dopamine activity is significantly impaired in Parkinson's patients. Neurons that produce dopamine are highly sensitive to physical activity levels and they benefit from exercise and are damaged by inactivity.[1]
Types of Exercise for Parkinson's Treatment
The amount and type of exercise you will be able to do will depend on individual factors, including how severe your symptoms are. However, any type of movement is better than none, and even gentle, simple exercises result in huge improvements in symptoms. Choose a type of exercise that you find enjoyable and comfortable; you want to do an activity that motivates you. The following are all effective exercise for Parkinson's treatment.
Aerobic exercise can lead to significant improvements in factors like motor function, balance, walking speed, and step length.[2] Both high- and low-intensity treadmill exercises improve cardiovascular fitness while also improving gait.[4] Anything from walking around the block to using a treadmill and challenging yourself with speed or incline can help make significant improvements in your walking ability.
Tai chi is a slow, gentle exercise that includes a focus on shifting weight, which can help tremendously with balance. In one study, Parkinson's patients who practiced tai chi twice weekly for 24 weeks showed improvements in postural stability and other motor functions. Those who performed tai chi also had fewer falls than controls and these outcomes persisted to at least three months after the program ended.[5]
Dance involves a focus on balance, flexibility, posture, initiating movements, and changing directions. Practicing these motor functions, along with the help of music, can be a very effective Parkinson's treatment. One review found that disability ratings, balance, and quality of life were improved significantly after various types of dance interventions, even over and above other types of exercise.[1] Dance might be a more enjoyable form of exercise for some, which can help with motivation to keep a regular routine.
The good news is that higher intensity exercises aren't necessarily best; while high intensity exercise is good for brain health, in some Parkinson's patients, lower intensity can be better. For example, in one study, the most consistent improvements in gait were seen after low-intensity treadmill training as opposed to high intensity. The researchers theorize that high intensity may cause walking mechanics to become strained, sloppy, and less efficient if patients are struggling to keep pace.[4]
So don't push yourself too hard, and stay safe; don't do anything that will put you at risk for falling. The bottom line is that it is important for you to find some type of exercise that you enjoy and feel comfortable doing. By improving your balance, posture, gait, and other factors, you might find day-to-day activities easier to perform and your overall quality of life improved.
To learn why taking a zinc supplement might also help your Parkinson's symptoms, read more here.
Share Your Experience
What are your favorite types of exercise for Parkinson's disease? Do you have other tips for improving symptoms? Share your thoughts in the comments section below.
---
This article was originally published in 2015. It is regularly updated.
[1] Neurosci Biobehav Rev. 2014 Nov;47:445-56.
[2] PLoS One. 2014 Jul 1;9(7):e100503.
[3] J Neurosci. 2007 May 16;27(20):5291-300.
[4] JAMA Neurol. 2013 Feb;70(2):183-90.