Statins' Side Effects: Exercise Benefits are Blocked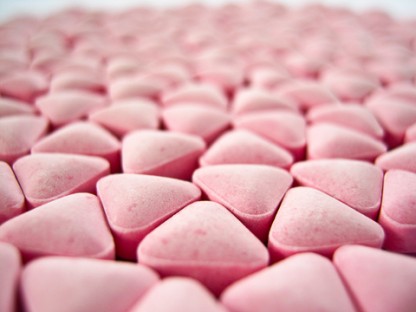 Could statins' side effects be hindering all the time and effort you put into exercise?  A recent study published in the Journal of the American College of Cardiology suggests they could. In the first study of its kind, simvastatin, the generic of Zocor, was found to largely negate the benefits of aerobic exercise on fitness levels. The concern, say researchers, is that statins' side effects could hamper patients' ability to improve their cardiovascular health through exercise.
Dr. Catherine Mikus, a postdoctoral scholar in the Division of Cardiology at Duke University Medical Center, and researchers at the University of Missouri examined the effects of exercise alone or exercise plus simavastatin on fitness levels in 37 previously sedentary, overweight, or obese adults with low fitness levels.  All of the subjects also had at least two other risk factors for metabolic syndrome, which is the extremely common combination of excess body fat and/or high levels of blood pressure, blood sugar and/or cholesterol. 
The subjects were randomly assigned to complete 12 weeks of supervised aerobic exercising training plus 40 mg/day of simvastatin or to the exercise training alone. All the participants followed the same exercise regimen on the University campus in which they walked or jogged on a treadmill for 45 minutes, five days a week. They were told to continue with their regular diets.
Statins' side effects caused a huge difference in fitness gains
Statins' side effects caused significant differences in the participants' exercise results and their muscle's ability to generate energy. In terms of their fitness, those in the exercise-only group increased their cardiorespiratory fitness by an average of 10% compared to only 1.5% in the group prescribed statins. Cardiorespiratory fitness is the basic measure of fitness level and refers to the ability of the circulatory and respiratory systems to supply oxygen to skeletal muscles during sustained physical activity.
"Fitness has proven to be the most significant predictor of longevity and health because it protects people from a variety of chronic diseases," said John Thyfault, an associate professor of nutrition and exercise physiology at the University of Missouri and another researcher involved in the study. "Daily physical activity is needed to maintain or improve fitness, and thus improve health outcomes. However, if patients start exercising and taking statins at the same time, it seems that statins block the ability of exercise to improve their fitness levels."
Simvastatin also blocked muscle's ability to use energy
Additionally, the statins' side effects included hampering the participants' muscles from being able to use energy. Those in the exercise-only group had a 13% increase in "skeletal muscle mitochondrial content," meaning that their muscle cells became more efficient in converting glucose and oxygen into energy. This increase is a normal response following exercise training. People taking simvastatin, however, had a 4.5% decrease, indicating their muscles became less capable of using energy.
Do these results have anything to do with the muscle pain, weakness, and/or fatigue that are often noted as statins' side effects? Yes and no. While all the participants suffered decreased fitness and muscle mitochondrial content, two participants in the statin group and none in the control group complained of muscle fatigue and mild muscle pain. The researchers noted that the precise mechanisms underlying their findings are not yet understood. But other reports have shown that simvastatin disrupts mitochondrial function, increases oxidative stress (damage from excessive free radicals), and activates cell death in the mitochondria of muscle cells. Therefore, they suspect that it is through these mechanisms that statins' side effects blunt the benefits of exercise training.
While this study leaves many questions about statins' side effects unanswered, it is prompting both patients and physicians to re-examine their use of statins. "Statins have saved lives, but I think physicians need to be careful about who they prescribe to, that it should be reserved for the most at-risk patients," said Dr. Thyfault. "We need to rethink it."
Other side effects from statins:
Aside from the aforementioned issues of muscle pain, weakness, fatigue, etc., statins' side effects include:
Muscle damage
Decreased CoQ10 levels
Hepatic (liver) and renal (kidney) damage
Gastrointestinal problems
Hematologic disorders (hemolytic anemia, thrombocytopenia, etc.)
Dermatologic (rash or flushing)
Endocrine dysfunction (increased blood sugar or type 2 diabetes, thyroid disorder)
Neurological problems (memory loss, confusion, nerve dysfunction, vertigo, etc.)
Immunologic problems (lupus-like syndrome, rheumatica, etc.)
Eye problems (cataracts)
Psychiatric issues (depression, paranoia, etc.)
Erectile dysfunction
What should you do to avoid statins' side effects?
At this point, if you do take a statin, do not stop exercising! All in all, exercise is still one of the biggest predictors of longevity and there are many other benefits to exercise besides cardiorespiratory fitness. Plus, who is to say that the exercise you are doing isn't counteracting some of statins' side effects on fitness and muscle energy? If you are taking a statin, taking a daily dose of at least 100 mg coenzyme Q10 is one way to help prevent muscle damage and improve muscle energy. If you are serious about getting off your statin, you need a comprehensive, evidence-based alternative approach to lowering your cholesterol and reducing your risk for heart disease that involves more than just exercise. You can find a step-by-step plan for an all-natural, research-validated approach to lowering cholesterol here.
---
[1] J Am Coll Cardiol. 2013 Apr 10. pii: S0735-1097(13)01403-4.