New Study Ties Statins to Excessive Tiredness
A study sponsored by the National Institutes of Health links statins to excessive tiredness and fatigue.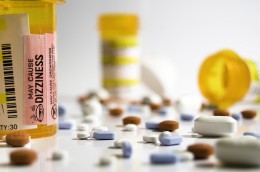 Could your excessive tiredness be caused by your cholesterol medication? A study sponsored by the National Institutes of Health links cholesterol-lowering drugs like simvastatin (Zocor) and pravastatin (Pravachol) to excessive tiredness and fatigue. In what is thought to be the first randomized study to look at such adverse effects with statins, the research group led by Dr. Beatrice Golomb of the University of California, San Diego, found that moderate doses of these drugs contribute to statistically significant decreases in energy and increases in fatigue on exertion.
Excessive Tiredness Is Linked to Statins
Low energy and fatigue have previously been reported by patients taking statins, and the association has been noted in observational studies, but this is the first placebo-controlled, double-blind, randomized study to identify excessive tiredness as a statin side effect.
The study enrolled 1016 men and women with LDL levels of 115 to 190 mg/dL and no cardiovascular disease or diabetes. The subjects were randomized to receive either simvastatin 20 mg, pravastatin 40 mg, or placebo for six months.
Results showed statin use significantly worsened energy and increased fatigue. Both simvastatin and pravastatin contributed to this effect, which was worse in the women than the men. Not surprisingly, the participants with reduced energy also reported significant decreases in their actual activity levels, which could in turn lead to additional health consequences.
Based on the findings, Dr. Golomb estimates that fatigue and excessive tiredness occur in 20% and 40% of patients taking statins.
Consider Side Effects Before Choosing a Statin
Given the importance of energy levels for quality of life, you and your doctor should consider the possibility of these and other side effects when making the decision whether to take a statin. This is especially true, according to the study's authors, if you have less to gain from their use—if you are not a smoker, not a man under 70 with heart disease, or don't have high CRP (inflammation) levels.  Statins have been shown to reduce death in these specific population groups, but not in others, according to the authors.
If you have excessive tiredness and are taking a statin drug like simvastatin or pravastatin to lower your cholesterol, consider adopting a more natural approach to lowering your cholesterol. Many natural options are available, including diet changes, exercise, and specific cholesterol-lowering natural dietary supplements.
---
[1] Golomb BA, Evans MA, Dimsdale JE, and White HL. Effects of statins on energy and fatigue with exertion: Results from a randomized controlled trial. Arch Intern Med 2012; DOI:10.1001/archinternmed.2012.2171. Available at: http://archinte.jamanetwork.com/journal.aspx.
Originally published in 2012, this post is regularly updated.