Metabolic Syndrome Raises Your Risk of Heart Disease, Stroke
The underlying causes of metabolic syndrome are poor diet, being overweight or obese, physical inactivity, and genetic factors.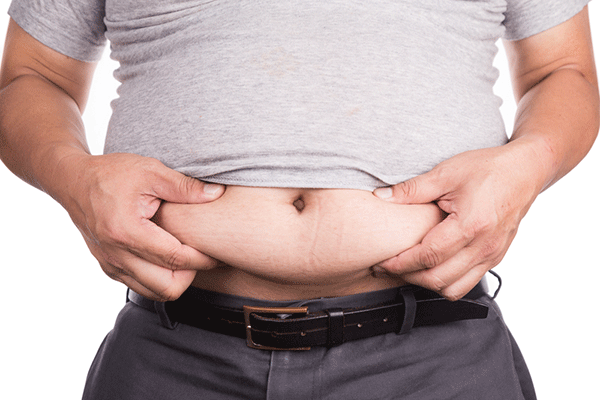 ID 121840444 © Keechuan | Dreamstime.com
Your metabolism encompasses all the chemical processes through which cells produce energy and compounds (like hormones) needed to keep your body running. A cluster of metabolic risk factors raises your risk for heart disease, diabetes, and stroke. They may occur independently, but once you present with three, your doctor may diagnose you with metabolic syndrome.
Metabolic risk factors include:
A large waistline: 35 inches or more in women, 40 in men. This also is called abdominal obesity or "having an apple shape." Excess fat in the stomach area poses more risk for heart disease than excess fat elsewhere, such as in the buttocks.
A high triglyceride level (or you're on medicine to treat high triglycerides): 150 mg/dL or greater.
A low HDL ("good") cholesterol level (or you're on medicine to treat low HDL cholesterol): Less than 50 mg/dL in women or 40 mg/dL. Remember that HDL cholesterol in the blood helps remove excess cholesterol from your arteries.
High blood pressure (or you're on medicine to treat high blood pressure): Systolic blood pressure (top number) of 130 mmHg or greater, or diastolic blood pressure (bottom number) of 85 mmHg or greater. When the force of blood pushing against the walls of your arteries rises and stays high over time, it can damage your heart and lead to plaque buildup.
High fasting blood sugar (or you're on medicine to treat high blood sugar): Fasting glucose of 100 mg/dL or greater. Mildly high blood sugar may be an early sign of diabetes.
Insulin resistance or glucose intolerance (the body can't properly use insulin or blood sugar).
When you have these risk factors together, your chances for cardiovascular problems are greater than if you have any one factor presenting alone.
For example, having high blood pressure alone is serious, but high blood pressure along with high blood sugar levels and abdominal obesity—a combination characteristic of metabolic syndrome—means there is a much greater chance of cardiovascular problems and diabetes.
The underlying causes of metabolic syndrome are poor diet, being overweight or obese, physical inactivity, and genetic factors. Switching to a healthier diet, losing weight, and getting more exercise are the cornerstone treatments. While virtually any healthy diet that helps a person lose weight can improve some features of the metabolic syndrome, researchers are working frantically to sort out which diet works best.
The Best Diet for Metabolic Syndrome
What's the best diet for metabolic syndrome? For a number of years now, investigators have known that adherence to an overall Mediterranean-style food pattern significantly reduces the prevalence of metabolic syndrome. They also have known that a low-glycemic-load diet, which minimizes sharp increases in blood sugar, works extremely well for treating blood sugar and insulin problems.
Combining the two—Mediterranean-style and low glycemic load—therefore makes perfect sense for the treatment of metabolic syndrome.
How do you tweak a Mediterranean-style diet—which counts olive oil, fruits and vegetables, nuts and seeds, legumes, unrefined whole grains, and fish among its staple foods—so it has a low glycemic load?
Eliminating added sugars and refined grains while limiting alcohol, dried fruits and fruit juices, whole grains, and starchy vegetables (like potatoes) will lower the glycemic load of Mediterranean-style diets. The glycemic load is a well-known, effective tool in controlling blood sugar and insulin levels. A high-glycemic-load diet causes rapid rises in blood glucose and insulin levels. Over time, this leads to increased insulin resistance, a hallmark of metabolic syndrome. On the other hand, a low glycemic load diet keeps blood sugar and insulin levels lower and more stable and helps to reverse insulin resistance.
The combo diet reduces many metabolic syndrome components, not just because of weight loss. So far, studies that have examined the low-glycemic-load/Mediterranean-style diet show that it positively affects many aspects of the metabolic syndrome. Besides reducing the prevalence of metabolic syndrome and lowering the risk for type 2 diabetes by about 20 percent, the Mediterranean-style low glycemic load diet has been shown in studies to lead to decreases in:
Weight, body mass index (BMI), body fat percentage, and waist circumference
Blood pressure
Triglycerides
Total cholesterol, LDL cholesterol, cholesterol/HDL ratio, and oxidized LDL
Fasting blood sugar and average blood sugar (hemoglobin A1C)
Fasting insulin
Food cravings
Researchers believe these benefits are not just through weight control but also through other characteristics of the diet, such as its high phytonutrient content, which has anti-inflammatory and other desirable effects; the use of extra virgin olive oil, which leads to a high ratio of monounsaturated to saturated fatty acids; and its ability to improve the body's sensitivity to insulin.
For more information about preventing and treating metabolic syndrome, purchase Heart Healthy Diet at www.UniversityHealthNews.com.