Know How Blood Pressure Drugs Differ from Each Other
Each class of antihypertensive medications works differently. Your health history and tolerance for certain blood pressure drugs help determine the right one for you.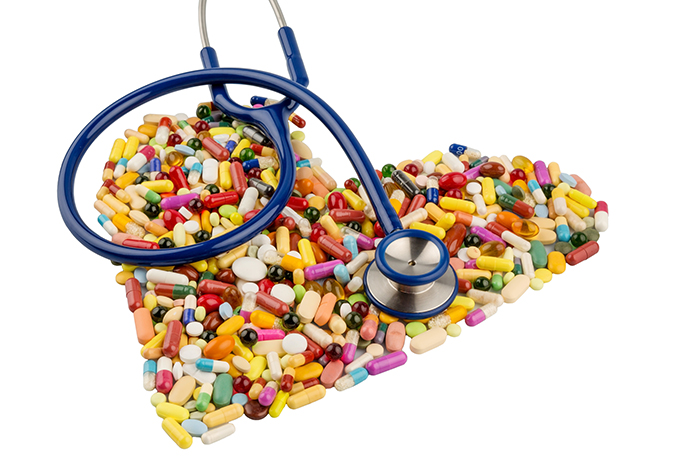 © Ginasanders | Dreamstime.com
Are blood pressure drugs inevitable? Chances are that if you don't take one now, you may need to in the future. And if not you, someone close to you may need an antihypertensive medication. About one out of three American adults has high blood pressure, according to the Centers for Disease Control and Prevention.
Controlling hypertension usually involves a combination of one or more blood pressure-lowering drugs, weight management, diabetes control, a heart-healthy diet, no smoking, and regular exercise. In addition, there are other factors that go into devising a personalized treatment plan.
Age, chronic disease, lifestyle, and other conditions need to be reviewed. A patient with prehypertension is going to get something different than a patient with kidney disease.
FYI
NEW HYPERTENSION GUIDELINES
Does 140/90 still serve as the threshold for high blood pressure? New hypertension guidelines issued by the American College of Cardiology (ACC) and American Heart Association (AHA) call for a lower reading. Click here for our report.
How Each Drug Works
There are about a dozen kinds of blood pressure-lowering drugs available. Each has its own risks and benefits.
Here are some of the more commonly prescribed antihypertensive drugs, how they work, and their potential side effects:
Diuretics: When sodium levels increase in your blood, your body's fluid levels also increase. Diuretics work on your kidneys by increasing the amount of salt and urine you pass through your urine. There are different types of diuretics, including thiazide, loop and potassium-sparing diuretics. Each one affects a different part of your kidneys.

Examples include chlorothiazide (Diuril), furosemide (Lasix), and spironolactone (Aldactone). Possible side effects include increased thirst, dry mouth, muscle cramps and drowsiness. Thiazide diuretics are also associated with increased levels of uric acid, which may lead to gout.

In general, diuretics are well tolerated, and are often the drugs prescribed after a diagnosis of hypertension.

 Calcium channel blockers: When too much calcium enters artery walls and the cells of the heart, blood pressure can rise. Calcium channel blockers (CCBs) prevent this from happening. A type of CCB called a calcium agonist also helps blood vessels relax. CCBs are among the most widely prescribed antihypertensive drugs in the world.

Examples of CCBs include bepridil (Vasocor), amlodipine besylate (Norvasc), and verapamil hydrochloride (Calan SR). Possible side effects include palpitations, headache, dizziness, and swollen ankles.

ACE inhibitors: Angiotensin is a chemical that causes arteries to narrow in the kidneys and elsewhere in the body. Angiotensin-converting enzyme (ACE) inhibitors help the body make less angiotensin. This allows the arteries to open up and remain flexible, which helps keep blood pressure down.

Some examples of ACE inhibitors include ramipril (Altace), enalapril (Vasotec), and benazepril (Lotensin). A somewhat common side effect is a dry cough. Rarely, these medications may cause a serious allergic reaction called angioedema.

ARBs: Angiotensin receptor blockers (ARBs) interfere with the effects of angiotensin, keeping it from constricting the blood vessels. They are often prescribed as alternatives to ACE inihibitors: They're nearly identical, experts say, except that ARBs don't cause cough and they're less likely to cause angioedema.

Some examples of ARBs include candesartan (Atacand), irbesarten (Avapro), and valsartan (Diovan). A possible side effect is occasional dizziness, but this doesn't occur in the majority of patients taking ARBs.
Other types of antihypertensives include beta blockers, alpha blockers, alpha-2 receptor agonists, central agonists, peripheral adrenergic inhibitors, blood vessel dilators (vasodilators), and combined alpha and beta blockers. There's a good chance you'll need a combination of meds.
Whatever medication you're prescribed, take it as directed, and always ask your doctor about side effects.
WHAT YOU CAN DO

If you have high blood pressure:
Be prepared to take more than one medication to help lower your blood pressure.
Continue taking your medications even if you get your blood pressure to your target. Stopping your medications could lead to serious consequences.
Eat a healthy diet, and exercise daily. Optimal blood pressure control can't be achieved with a pill only.
Tell your doctor if you have any side effects after starting a new drug. An alternative medication or a lower dose may help solve the problem.
As a service to our readers, University Health News offers a vast archive of free digital content. Please note the date published or last update on all articles. No content on this site, regardless of date, should ever be used as a substitute for direct medical advice from your doctor or other qualified clinician.
Tags:

ace inhibitors, allergic reaction, alpha blockers, angiotensin, beta blockers, blood pressure, blood pressure control, blood pressure drugs, calcium, calcium channel blockers, candesartan, cardiology, chlorothiazide, cramps, diabetes, diabetes control, diet, dizziness, exercise, for high blood pressure, gout, have high blood pressure, headache dizziness, healthy diet, heart healthy, heart healthy diet, high blood pressure, hypertension, hypertension guidelines, lower your blood pressure, muscle, muscle cramps, new hypertension guidelines, potassium, prehypertension, report, side effects, smoking, thiazide, thiazide diuretics, uric acid, weight management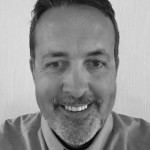 Jay Roland has been executive editor of Massachusetts General Hospital's Mind, Mood & Memory since 2017. Previously, he held the same position with Cleveland Clinic's Heart Advisor, since 2007. In … Read More
Leave a Reply
You must be logged in to post a comment.