How to Prevent High Blood Pressure: Eat at Home, Don't Dine Out
The simple act of eating more at home and avoiding eating out may make a big difference.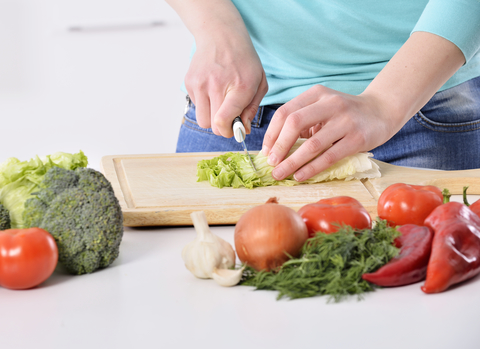 © Softdreams | Dreamstime.com
I love to cook and bake at home, where I get to experiment with recipes and choose my favorite ingredients. But as a food-lover, I also love to eat out. Whether I am trying a new restaurant, where I take joy in finding unique dishes and experiencing rich flavors, or I am going to an old favorite, there is nothing quite like good food – and not having to prepare it yourself.
Eating out is fun, convenient, and often mouth-wateringly delicious. But if you eat out more than you cook at home, it may be time to rethink your eating habits, especially if you have high blood pressure or are trying to avoid it. If you want to know how to prevent high blood pressure, the simple act of eating more at home and avoiding eating out may make a big difference.
Eating out can raise your risk for high blood pressure
In recent years, people around the globe have begun to eat more out of the home. Much of the average daily food intake in many populations comes from eating out.[1] Unfortunately, eating out is associated with poorer diet quality, including higher intakes of things like fat and sodium, and lower intakes of fruits, vegetables, and vital nutrients like vitamin C, iron, and more.[1,2] People who eat out also tend to eat more.[3]
It is not surprising that eating out is associated with health problems, including high blood pressure. One study on adults aged 18 to 40 in Singapore found that both hypertensive and prehypertensive people ate more meals away from home per week compared to those who had blood pressure in the normal range. And eating only one more meal out per week raised the odds of having prehypertension by six percent (prehypertension is defined as blood pressure between 120 and 129 mmHg systolic and between 80 and 89 mmHg diastolic). The negative impact of eating out on blood pressure was stronger in older individuals.[2]
Another study published in the British Journal of Nutrition found that eating out seven or more times per week, compared to less than once per week, raised the likelihood of having abnormal blood pressure readings by 64%.[3] Eating out is also associated with weight gain and obesity, which may contribute to high blood pressure.[4]
Cook at home instead of going out
Cooking at home, instead of eating out, can help you to stay healthier and keep your blood pressure in the right range. Plus, it can save a lot of money, too! For more information on the health benefits of cooking at home, as well as tips for how to save time cooking at home, read more here.
To get started try this recipe for Fresh Spring Rolls, or this collection of easy raw recipes for summer. If you have a favorite healthy recipe, share it with us in the comments section below!
---
[1] Obes Rev. 2012 Apr;13(4):329-46.
[2] Am J Hypertens. 2015 Mar 18. [Epub ahead of print]
[3] Br J Nutr. 2015 Feb;113(3):473-8.