Cholesterol Medication Limitations: No Effect on High Triglycerides or Low HDL
A new study shows that among those taking cholesterol medication, about a third of patients still have high triglycerides and low HDL cholesterol, and therefore, are still at risk for heart disease, heart attacks, and strokes.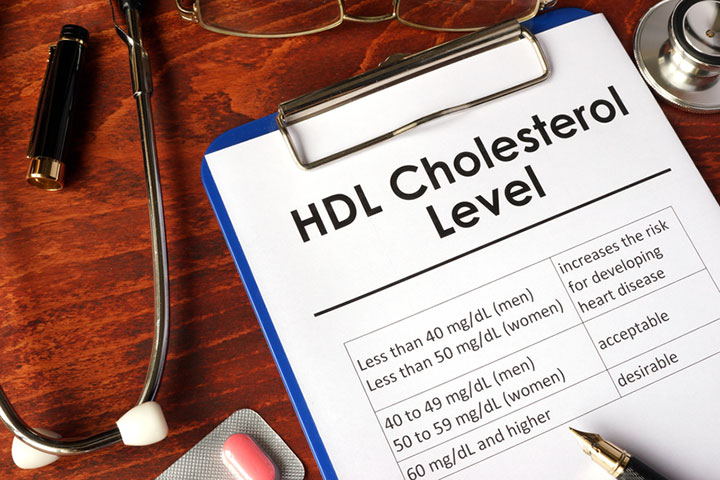 Even though statin drugs and other cholesterol medication lower LDL-cholesterol, many people who take them have dangerously low levels of HDL-cholesterol, the "good" cholesterol, along with high triglycerides. These people have an elevated risk for heart attacks, strokes, and other problems associated with cardiovascular disease.
About a Third of Patients on Cholesterol Medications Still Have High Triglycerides and Low HDL Cholesterol
Researchers report  that treatment with statins and other high cholesterol medications often falls short of its goals.[1] Using data from the National Health and Nutrition Examination Survey from 2009-2010, they looked at a sample of 2,509 adults representing the U.S. population. The subjects' average age was 60 and about half of them were men. Of that group, 1,129 had high cholesterol and of those, 484 who were being treated with cholesterol medications.
Among the 484 individuals receiving high cholesterol medications, 36.3% still had dangerously high triglycerides, 28.9% had hazardously low HDL cholesterol, and 38.6% had elevated levels of what is known as "non-HDL." Non-HDL cholesterol is your total cholesterol minus your HDL-cholesterol. Non-HDL may predict your risk of cardiovascular disease even better than your LDL or other cholesterol readings because it includes not just LDL but all your "bad" cholesterol levels as well, such as your very low density lipoprotein cholesterol (VLDL-cholesterol).
Heart Disease Prevention Experts Recommend Consultations with Healthcare Professionals Who Specialize in Diet and Exercise
Based on his study's findings, it is clear that even people taking statins still have cholesterol problems that put them at increased risk for heart attacks, strokes, and other serious consequences of cardiovascular disease. The heart disease prevention experts concluded that patients need to adhere better to lifestyle and other therapies. In an interview with Reuters Health, Dr. Wong stressed that doctors need to regularly check cholesterol levels of people on statins and other cholesterol medication. "…perhaps most important, adequate support for lifestyle modification which is rarely given in the healthcare setting, is needed and should utilize regular consultations with dietitians and exercise physiologists," said Dr. Wong.[2]
What To Do If You Have Low HDL Cholesterol Or High Triglycerides Despite Being On Cholesterol Medication
What do you do if you have risky levels of low HDL cholesterol, high triglycerides, and high non-HDL cholesterol despite taking cholesterol medication? Ideally, if you don't already have heart disease or diabetes, you'll want an optimal HDL level greater than 50, a triglyceride level less than 100, and a non-HDL level less than 120. If you're not there yet, are you following the recommendations of heart disease prevention experts in terms of diet and lifestyle changes for treatment of these cardiovascular risk factors? Are you trying natural and integrative therapies?
Natural cholesterol remedies such as berberine,  oregano oil, and tocotrienols are safe, researched supplements that can be used in conjunction with or as alternatives to prescription cholesterol medication. They can be very effective for raising low HDL cholesterol and lowering high triglycerides, especially if utilized along with some strategic changes to diet and exercise. Have you tried these or other treatments? We and our readers want to know what's working (or not) for you, so let us know by commenting below.
This post originally appeared in 2013 and has been updated.
---
[1] Am J Cardiol. 2013 Apr 30. pii: S0002-9149(13)00902-8.
[2] Many on Anti-Lipemic Drugs Have Dyslipidemia, Residual Cardiovascular Risk. Medscape. May 08, 2013.