Beyond Fish Oil: How to Lower Triglycerides Naturally with Tocotrienols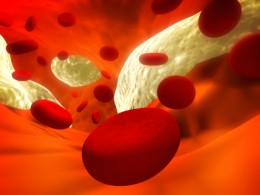 Decades of research utilizing alpha tocopherol, just one of the eight naturally occurring vitamin E compounds, has produced mixed results and has underwhelmed medical researchers who had high hopes for this potent antioxidant. But the new vitamin E kid on the block—tocotrienols—is putting vitamin E back in the spotlight. If you have stubbornly high triglycerides and are wondering how to lower triglycerides naturally using supplements beyond fish oil, tocotrienols might be the answer.
Tocotrienols are part of the vitamin E family
Vitamin E is actually a whole family of related antioxidant compounds including four "tocopherols" and four "tocotrienols," each labeled alpha, beta, delta, or gamma. Foods naturally contain all eight vitamin E compounds, whereas most supplements contain only one, alpha-tocopherol, which is often in the synthetic rather than natural form. This is unfortunate since emerging evidence indicates that in addition to alpha tocopherol, the other vitamin E compounds, especially tocotrienols, play a prominent role in health.
Scientists continue to uncover unique biological properties of the tocotrienol class of vitamin E compounds. Compared to tocopherols, tocotrienols have been found to have greater ability to improve serum lipids and reduce cardiovascular risk factors.[1] Their effects on triglycerides, in particular, are nothing short of amazing. Tocotrienol supplements have demonstrated the ability to slash levels of artery-clogging triglycerides by 28%.[2]
Tocotrienols shine in Singapore study
In one study, a team of Singapore researchers were investigating how to lower triglycerides naturally with tocotrienols and how they exert their favorable effects on blood lipids.[2] Before studying humans, the investigators first performed some preliminary studies in cell cultures and in mice with high cholesterol and triglycerides. They found tocotrienols directly suppress genes that enable triglyceride production, suggesting that tocotrienols are able to directly regulate triglyceride synthesis in the body. The cell culture portion of the Singapore study also showed that this gene suppression also leads to reductions in VLDL, another lipid related to triglycerides that also causes plaque to build up and clog arteries.
The animal portion of the Singapore study revealed that tocotrienol treatment significantly reduced triglyceride levels by 19% and total cholesterol by 25%. Impressed by these results, the investigators then turned their experiment to humans. They gave subjects 120 mg per day of gamma-delta-tocotrienol for eight weeks in a double-blind, placebo-controlled trial.[2] Not only did the subjects' triglyceride levels plummet by 28%, their very-low density lipoprotein (VLDL) dropped by 13%.
The cardiovascular improvements with tocotrienols go far beyond triglycerides
Other research supports these findings, with tocotrienols reducing total cholesterol and LDL levels by as much as 37% in aging individuals with abnormal lipid profiles and as much as 42% in diabetics.[3-5] Their potent antioxidant ability is thought to be responsible for their ability to stop the narrowing of carotid arteries in patients at high risk for stroke.[6] As powerful antioxidants, they also have the ability to block LDL from becoming oxidized and thus being able to form arterial plaque.[7]
Tocotrienols are found in whole grains, with especially high levels in rice bran and palm oil. High quality vitamin E supplements that are naturally derived from these oils can contain all the vitamin E compounds, both tocopherols and the tocotrienols. Also available are naturally-derived tocotrienol-only supplements.
How to lower triglycerides naturally with tocotrienols
If you are taking a high quality omega-3 supplement such as fish oil but are still struggling with high triglycerides, try a tocotrienol supplement for 8 weeks and see what a difference it can make. Look for a product that lists the amount of delta and gamma tocotrienols in milligrams per serving.The effective dose used in studies was 100 to 200 mg per day of combined delta and gamma tocotrienols. After your 8 week trial, tell us your results in the "Comments" section below.  By doing so, you can encourage others who are using natural therapies to lower their triglycerides levels, too.
---
[1] Curr Pharm Des. 2011 Jul 21.
[2] J Atheroscler Thromb. 2010 Oct 27;17(10):1019-32.
[3] Qureshi AA, Qureshi N, Wright JJ, et al. Lowering of serum cholesterol in hypercholesterolemic humans by tocotrienols (palmvitee). Am J Clin Nutr. 1991 Apr;53(4 Suppl):1021S-26S.
[4] Tan DT, Khor HT, Low WH, Ali A, Gapor A. Effect of a palm-oil-vitamin E concentrate on the serum and lipoprotein lipids in humans. Am J Clin Nutr. 1991 Apr;53(4 Suppl):1027S-30S.
[5] Atherosclerosis. 2005 Oct;182(2):367-74.
[6] Free Radic Biol Med. 2000 Nov 1;29(9):834-45.
[7] Lipids. 1995 Dec;30(12):1179-83.
Originally published in 2012, this blog has been updated.