Could Deydration Be the Answer to Your Question, "Why Do I Feel Tired All the Time?"
Most people are surprised and even shocked to hear that dehydration could be an underlying cause of their excessive tiredness. But yes! Research proves it. Here's how to know whether this is your issue.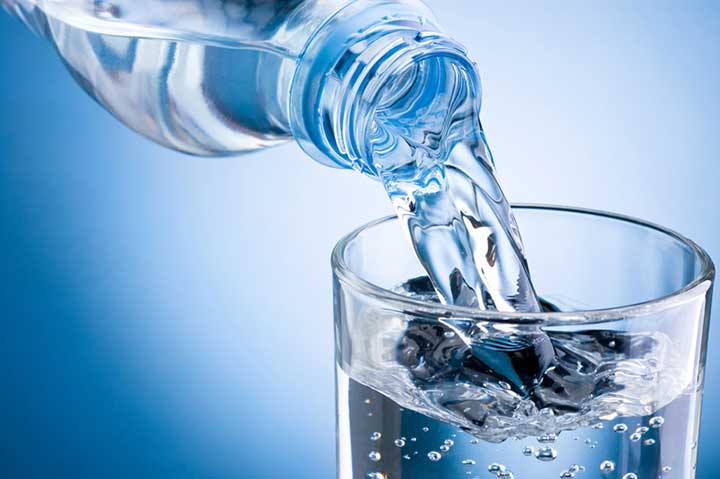 © Hyrman | Dreamstime.com
What is the most essential component of your body, the most essential nutrient in your diet, and something you can't survive without for more than two to four days? Water! Water makes up about 60 percent of your body weight. If you've been asking yourself, your friends, family, or your doctor, "Why do I feel tired all the time?" the answer might just be lack of this precious nutrient. Without optimal water, your body can't circulate all the other necessary nutrients, hormones, and other compounds you depend on. Dehydration will stop biochemical reactions in their tracks, disrupt your metabolism, slow the transportation of substances into and out of cells, and impair numerous other crucial physiologic processes.
While the deadly effects of severe dehydration have been known for years, recent studies have looked into whether mild dehydration affects us physically or mentally. The shocking results show that even mild dehydration can zap your energy, mood, and mental function.
Mild dehydration has been shown in studies to cause the following symptoms:
fatigue at rest
fatigue with exercise
poor endurance
worsening mood
tension/anxiety
decreased alertness, concentration, and memory
reduced motivation
perceiving tasks as more difficult
What Constitutes Mild Dehydration?
Mild dehydration is defined as total body weight loss of less than 3%. The physical signs of mild dehydration are increased pulse rate and decreased urine output, while symptoms, as listed above, include decreased physical and mental function and mood. The symptoms of mild dehydration tend to become apparent once about 1-2% of your total body weight is lost. For a 150 lb person, this constitutes a 1 to 2 lb drop in weight, an amount that can easily be reached, for instance, by exercising in a semi-hot environment.
A placebo controlled study of mild dehydration in healthy young females showed that once they had lost more than 1.36% of their total body weight they experienced degraded mood, lower concentration, and headaches, and they perceived tasks as more difficult. A similar study in young men found that once they become mildly dehydrated (once they lost more than 1% of their body weight), they had significantly increased levels of fatigue and tension/anxiety and they made significantly more errors on tests of cognitive performance.
How Much Water Do You Need?
Is there an optimal amount of water to drink? There is no general consensus among medical professionals or scientific researchers in terms of what constitutes optimal water intake. Despite the popular media promoting the consumption of eight glasses a day, or the common but misguided recommendation to simply drink when you're thirsty, scientific studies do not support either of these assumptions.
Individual differences in body size, metabolism, activity level, and environmental conditions make any broad recommendations very difficult to deliver. Nevertheless, some researchers have recommended an average of 1.5 liters (50.7 ounces) per day for sedentary adults, increasing the amount as physical activity increases.
If you're wondering "Why do I feel tired all the time?" you need to ask yourself this: "Am I drinking at least 1.5 liters of water every day?" Before turning to energy drinks, investing in supplements, or searching for the magic cure for your fatigue, try drinking at least 1.5 liters of water every day for at least two weeks. See how you feel. And remember that the drinking water coming from your home faucet isn't nearly as clean as it looks.
U.S. drinking water often contain chlorine, drugs, hormones, chemicals, and more so it's up to you to assure that the water you drink is pure. The two best ways to keep your water clean are with a reverse osmosis water filter or a water distiller, and you can find both online or in your local hardware store. (See also our post "Lead in Water: Is Our Drinking Supply Safe?")
"Why Do I Feel Tired All the Time?" Does Not Have to Be Your Reality
If your fatigue does not improve after increasing your water consumption for two weeks, explore some of the other common underlying causes of fatigue. For instance, consider post-viral fatigue, iron deficiency as a cause of chronic fatigue symptoms, or the research tying statins to excessive tiredness.
The answer to your fatigue is out there, and the key is identifying the underlying cause and then taking the necessary steps to treat the cause using safe, natural treatments.
---
[1] Popkin BM, D'Anci KE, Rosenberg IH. Water, hydration, and health. Nutr Rev. 2010 Aug;68(8):439-58.
[2] Armstrong LE, Ganio MS, Casa DJ, et al. Mild dehydration affects mood in healthy young women. J Nutr. 2012 Feb;142(2):382-8.
[3] Ganio MS, Armstrong LE, Casa DJ, et al. Mild dehydration impairs cognitive performance and mood of men. Br J Nutr. 2011 Nov;106(10):1535-43.
[4] Jéquier E, Constant F. Water as an essential nutrient: the physiological basis of hydration. Eur J Clin Nutr. 2010 Feb;64(2):115-23.