What Causes Diabetes? Study Implicates High Fructose Corn Syrup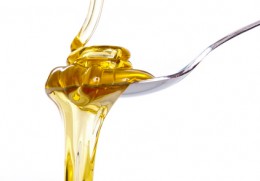 Research published in 2012 in the journal Global Public Health reveals what causes diabetes, and it's not sugar! The study proves there is an "ecological relationship" between consumption of this one little ingredient and increased type 2 diabetes rates. In fact, since the invention of this sweetener in the 1970s, the incidence of diabetes has doubled. So, what is this venomous treat? It's none other than high fructose corn syrup!
The study authors concluded that the prevalence of type 2 diabetes was 20% higher in countries where the food supplies contained high fructose corn syrup.[1]  The United States topped the list as the average American guzzles 55 pounds of this sweet little poison each year. Approximately 26 million Americans have diabetes and many millions more are pre-diabetic headed to the full-blown disease. 
Surprising Sources of High Fructose Corn Syrup
People consume more high fructose corn syrup than they think! Because the sweetener is so inexpensive, big food-producing companies use it pervasively throughout their product lines. You would probably expect to find high fructose corn syrup in sodas, candies and fast food – and it is in these products abundantly – but you might not be aware that some so-called "healthy" foods also contain the ingredient. These include certain varieties of the following:
Yogurt
Bread
Condiments, jellies and salad dressings
Breakfast cereals
Applesauce and packaged fruits
Granola bars and energy bars
Canned vegetables and beans
Fruit and vegetable juices
Sport drinks
Cocktail peanuts
Diabetes Prevention
Now that you know what causes diabetes, you can take steps to prevent getting the disease:
Read food labels carefully, especially the ingredients listed in small print. If you see high fructose corn syrup on the label, don't buy it. Instead, choose a different brand or skip the food item altogether.
Be aware that high fructose corn syrup is also called corn sugar. In 2010, the Corn Refiners Association (the firm that makes corn syrup) made a big propaganda push to promote the maligned sweetener as "a natural ingredient made from corn".  Don't be fooled by this tricky advertising – corn sugar is not "natural" at all.
Replace high fructose corn syrup with healthier alternatives. To learn more about healthy eating, view

Suffering From High Blood Sugar Symptoms? Use This Glycemic Index Food List

.
What causes diabetes? This scientific study now confirms that high fructose corn syrup is one of the major culprits. So begin implementing a healthy diet to protect yourself and your loved ones. You'll be surprised how little you miss the sweet ingredient and how quickly your palate prefers healthier food items.
---
[1] "High fructose corn syrup and diabetes prevalence: A global perspective"; Michael I. Gorana, Stanley J. Ulijaszek, andEmily E. Ventura; Global Public Health published online first 27 November 2012; DOI:10.1080/17441692.2012.73625